Featured Recipes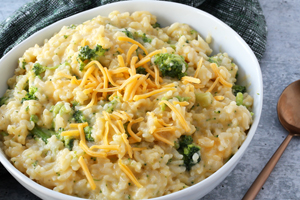 The Instant Pot pressure cooker makes this creamy, cheesy broccoli rice a snap to prepare and cook. The rice cooks in 10 minutes and then the steamed broccoli and cheese are added.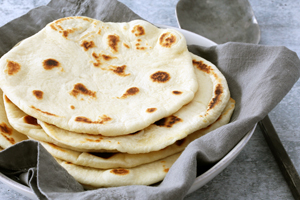 Naan bread is an easy yeast bread to make at home, as it requires no baking. Just mix, knead, let it rise, and then roll the individual loaves and fry. It is an excellent bread to serve with an Indian dish, like butter chicken or curry. Or use it as a tortilla or wrap substitute. It's good for gyros as well.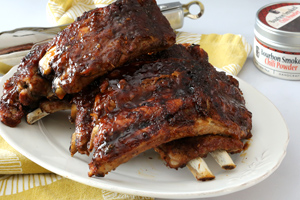 If you have an hour, you can make these delicious, finger-licking good barbecue ribs. Just add the rub, cut them into portions, and throw them in the Instant Pot with apple juice, a little vinegar, and Worcestershire sauce. They take just 25 minutes to cook to tender perfection, and another 3 or 4 minutes under the broiler for color. Make sure to add about 20 minutes to the total time for pressure buildup and release.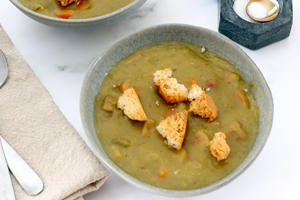 Pea soup is a rustic, versatile soup. This version is seasoned with diced ham. If you prefer a vegetarian soup, feel free to omit the ham and use vegetable broth instead of chicken stock. Or make it with diced smoked sausage, bacon, or salt pork.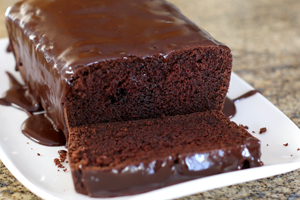 If you avoid making cakes because they are just too big for your family, the loaf cake is a perfect solution. This chocolate loaf cake is moist and flavorful, and it will satisfy everyone's chocolate craving. Dust the cake with powdered sugar to keep it relatively light, or drizzle a chocolate glaze or vanilla icing over it. Either way, your family will love it!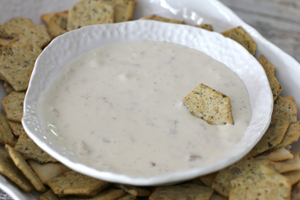 This recipe for clam dip makes a big batch, enough for a party or game day event. It's easy to scale the ingredients down for a smaller, family-size dip. Feel free to change it up a bit with a few tablespoons of minced chives or finely chopped green onions.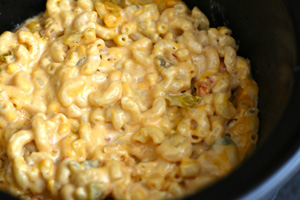 Macaroni and cheese is always a hit, and the crockpot makes cooking easy and convenient. Or bake it in the oven if you need a faster meal. Tex-Mex flavors stand out in this version, which includes a spicy cheese soup, salsa, and chile peppers. Put your own spin on the dish with some sliced ripe olives or jalapeno pepper rings.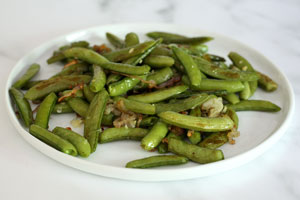 Sugar snap peas have a sweet flavor, and there are so many ways to enjoy them. Eat them raw or saute them whole or sliced in butter or olive oil. Roasting is another great way to enhance that sweet flavor. These spring pea pods are quickly roasted with some sliced shallots, garlic, and a small amount of olive oil. It's an easy preparation and makes a tasty side dish that goes with just about any main dish.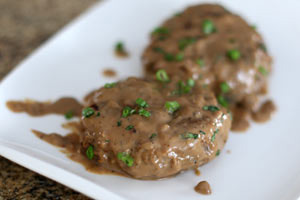 Dijon mustard and a little Worcestershire sauce flavors the meat mixture for these tasty Salisbury steaks, and mushroom soup makes the gravy a snap to prepare. These Salisbury steaks are delicious with mashed potatoes, rice, or noodles, along with a side vegetable or green salad.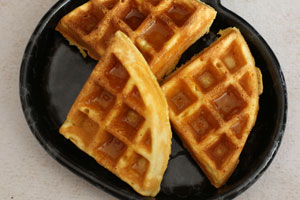 Make these delicious cornbread waffles with or without sweetener. The waffles are great with syrup or fruit for breakfast. Or reduce the amount of sugar or leave it out and serve them with a bowl of chili, Southern greens, or baked beans. The waffles are an excellent alternative to everyday skillet cornbread or plain buttermilk waffles.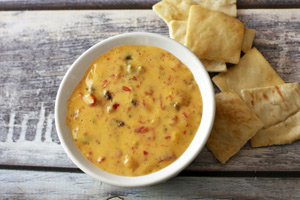 A tasty pizza flavored dip recipe made with ground beef, Cheddar and Mozzarella cheeses, and pizza sauce.


More Recipes: