Featured Recipes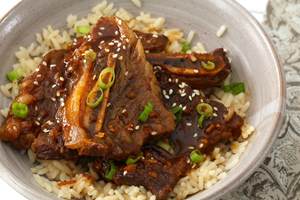 No matter what the occasion, you can't go wrong with short ribs, and this is an excellent example. Melt-in-your-mouth short ribs are flavored with Korean gochujang sauce and Asian seasonings. Gochujang is a fermented chili paste condiment made with chili powder, glutinous rice powder, powdered fermented soybeans, and salt. If you don't have it, omit it and add about 1/4 teaspoon of cayenne pepper, crushed red pepper flakes, or some Sriracha sauce for heat.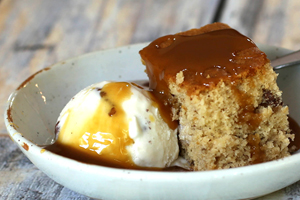 This maple walnut cake is the perfect size for a family snack. The cake is soft and moist, with a fluffy texture, and when served with ice cream and sauce or syrup, it needs no icing. The cake is made from scratch, but it is surprisingly easy.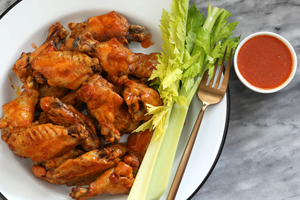 These Instant Pot chicken wings are super fast and easy. They take only 10 minutes cook time in the Instant Pot. Finish them under the broiler with the sauce to get that amazing crisp outer texture golden brown color. The hot sauce is made with just a few ingredients, and it can be scaled up easily for a crowd. I like to use drumettes in this recipe when they're available, but wing pieces-drumettes and flats-are fine. If you use frozen wings or drumettes, add 5 minutes to the cooking time.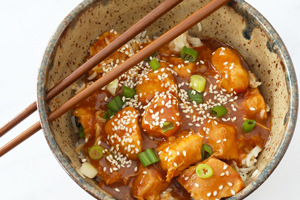 If you enjoy the General Tso's chicken, you will love this fast and easy Instant Pot version. It's lighter than the fried version, and it's ready in minutes with very little prep work. The only work involved includes cutting up the chicken, mincing the garlic and ginger, and combining the sauce ingredients. It would take you longer to order the restaurant version for pick-up or delivery!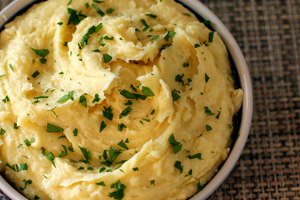 These flavorful mashed potatoes incorporate shredded smoked cheddar cheese, which gives them a rich and smoky flavor. The potatoes go well with many entrées, particularly beef steaks and roasts or pork. This is an excellent alternative to basic everyday mashed potatoes. Feel free to add some roasted garlic or a dash of garlic powder to the potatoes.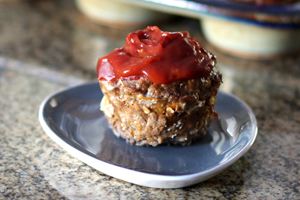 The meat mixture in these little meatloaf muffins is one of my favorite combinations. Oatmeal is an excellent alternative to plain dry breadcrumbs, and it gives meatloaf great texture. A little garlic and Worcestershire sauce provide the flavor in this loaf along with finely chopped onions and a tasty ketchup topping. It's a no-nonsense mixture that will please even the pickiest eaters. Feel free to tailor it to suit your family's tastes. Omit the onion if you like, or cut back on the garlic.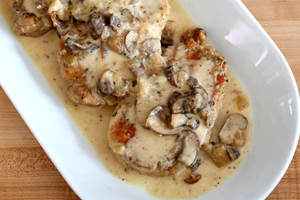 Ranch dressing and Dijon mustard get together to amp up the flavor in these baked pork chops. The recipe is simple, yet the combination of tangy sauce and mushrooms packs an amazing amount of flavor. Serve the chops with mashed or roasted potatoes or sweet potatoes for a delicious everyday meal.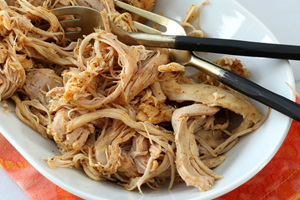 This shredded taco seasoned chicken is perfectly cooked in only 14 minutes in an Instant Pot pressure cooker. Chicken thighs are the best choice for tender and flavorful shredded chicken. If you replace the chicken thighs with chicken breasts, cook them for about 8 to 10 minutes, depending on the size.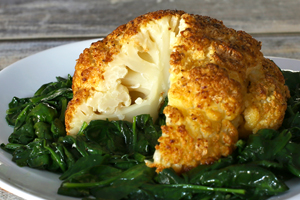 Roasting cauliflower brings out the natural sweetness, and roasting the whole head means there's very little hands-on prep required. All you have to do is microwave it for a short time, season it, and then roast. The Dijon mustard and olive oil give the head of cauliflower its great color and flavor.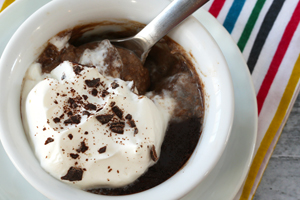 Pot de créme (pronounced POH-d?-KREM) is a French custard that dates back to the 1700s. This chocolate version couldn't be easier. After heating the milk, the ingredients are whisked together, poured into ramekins, and cooked in just 7 minutes in the Instant Pot pressure cooker (10.2 to 11.6 psi). If you use another brand of pressure cooker, check the psi and your manual's advised time for custard ramekins and adjust as needed.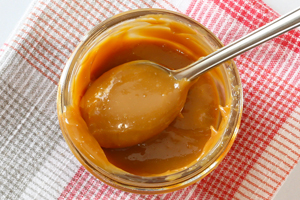 Dulce de leche doesn't have to take hours. Dulce de leche is a delicious caramel sauce made with canned sweetened condensed milk. It can take several hours in the slow cooker or oven, but with an Instant Pot, you won't have to wait long at all.


More Recipes: