Basic Chicken Gravy With Pan Drippings
by
, September 23, 2017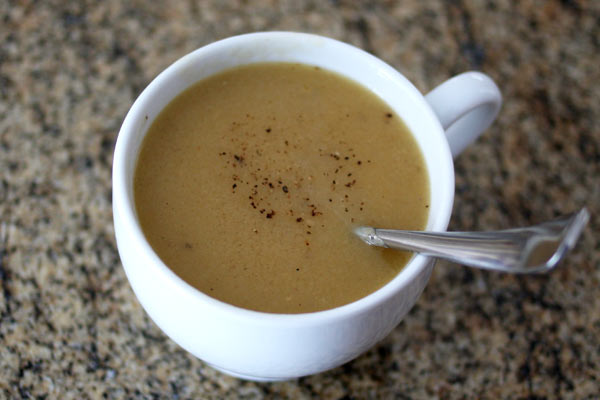 This is a gravy you can make after roasting a whole chicken (or chicken parts). It's the gravy you'll want to go with your mashed potatoes. It'll work for Cornish game hens or a turkey breast as well. For a larger turkey, you might have enough drippings to scale the recipe up.
Related:
Roasted Whole Chicken With Maple Rosemary Glaze
Roasted Lemon and Herb Chicken Breasts
Prep Time: 5 minutes
Cook Time: 5 minutes
Total Time: 10 minutes
Ingredients:
Instructions:
Pour the drippings from the chicken into a measuring cup or fat-separating cup. Skim off the fat and put 1/4 cup of the fat in a medium saucepan over medium heat. Reserve the defatted drippings and set aside.
Scrape up bits in the roasting pan and add to the saucepan.
Stir in the flour. Continue cooking the roux for 2 minutes, stirring constantly.
Add the chicken stock to the reserved defatted drippings in the measuring cup to measure 1 3/4 cups. Pour the liquid into the saucepan and cook, stirring, until thickened. If too thick, add a little more stock. Simmer for 2 minutes.
Taste and season with salt and pepper, as needed.
Strain through a mesh sieve and pour into a serving dish.
Makes about 2 cups.
Makes 8 servings.
Site Search