Tex-Mex Black Beans and Tomatoes
by
, Updated April 6, 2017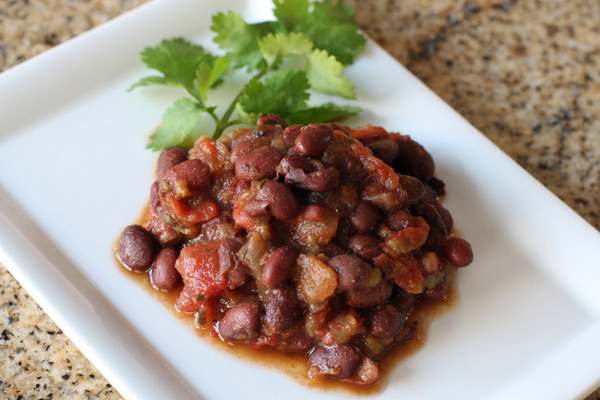 These crockpot black beans are flavored with Tex-Mex seasonings, fire-roasted or zesty chili-style tomatoes. This is a very easy side dish, and the slow cooker makes cooking a breeze.
Prep Time: 10 minutes
Cook Time: 4 hours
Total Time: 4 hours 10 minutes
Ingredients:
Instructions:
Combine drained black beans, fire roasted tomatoes, chile, onion, garlic, cumin, oregano, red pepper, salt, and pepper in the slow cooker insert.
Cover and cook on LOW for 4 to 5 hours.
Stir the cilantro into the beans just before serving.
Makes about 5 to 6 servings.
Site Search