Broccoli Crunch Salad Recipe
by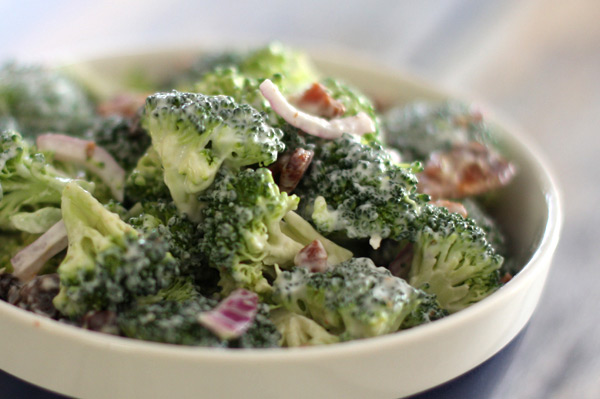 This broccoli salad recipe, inspired by the one I loved at Whole Foods Markets (which, sadly, they stopped making), is simply made with little or no sugar. Increase or decrease the raisins, onion, or sunflower seeds to suit your taste. With plenty of raisins, you won't need the sugar!
See Also:
Broccoli Salad With Miso and Sesame Dressing
Broccoli and Orzo Salad
Prep Time: 18 Minutes
Total Time: 18 minutes
Instructions:
In a serving bowl, toss the broccoli with the bacon, raisins, onion, and sunflower seeds.
In a small bowl, mix the remaining ingredients and then stir into the broccoli mixture until well combined.
Serves 6
Site Search