Quick and Easy Shrimp With Peas
by
, September 1, 2017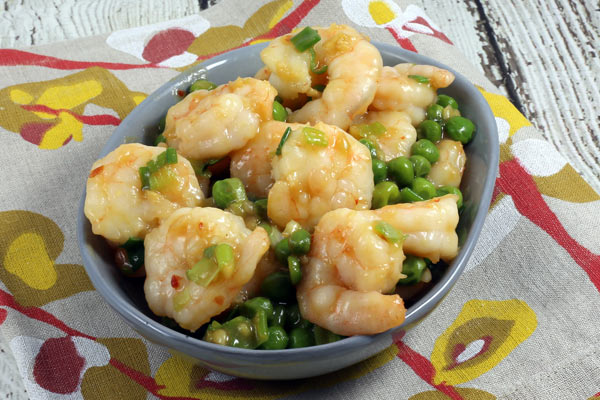 This shrimp with peas is a delicious dish to serve with hot cooked Asian style noodles or rice. Or serve the shrimp with cauliflower fried rice for a relatively low carb dish.
Related:
Shrimp and Asparagus in Cream Sauce
Prep Time: 8 minutes
Cook Time: 12 minutes
Total Time: 20 minutes
Ingredients:
Instructions:
Wash the shrimp, then peel and remove the veins.*
Heat vegetable oil in heavy skillet over medium-high heat; add shrimp and cook, stirring, until they begin to turn pink.
Add the green onion, garlic, and ginger. Reduce heat to low and cook, stirring, for 4 to 5 minutes.
In a bowl, combine the cornstarch, sugar, salt, soy sauce and water. Gradually add the mixture to the shrimp, along with the peas. Continue cooking over low heat, stirring, until thickened.
Serve with rice or noodles.
Makes 4 to 6 servings.
Site Search