Easy Beef and Beans With Biscuits
Updated July 1, 2017 by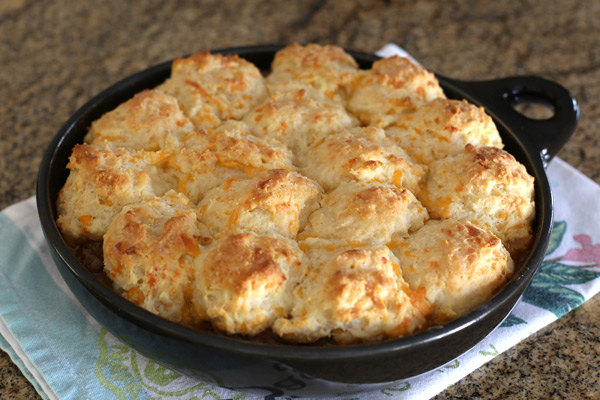 Barbecue sauce flavors this tasty combination of beef and beans. The casserole is baked with a biscuit and cheese topping.
Prep Time: 10 minutes
Cook Time: 35 minutes
Total Time: 45 minutes
Ingredients:
Instructions:
Heat the oven to 350 F.
In a large skillet over medium heat, brown ground beef with the onion and bell pepper until the beef is no longer pink and the onion is translucent. Drain and discard excess fat. Add salt, pork and beans, barbecue sauce, and brown sugar; heat until hot and bubbling.
Pour the beef and bean mixture into a 2-quart baking dish. Separate biscuits; cut in half.
Place the biscuits -- cut side down -- over the top of the casserole. Sprinkle with the shredded cheese. Bake for 25 to 30 minutes.
Makes 4 Servings
Site Search