Oyster Bienville
by
, Updated April 25, 2017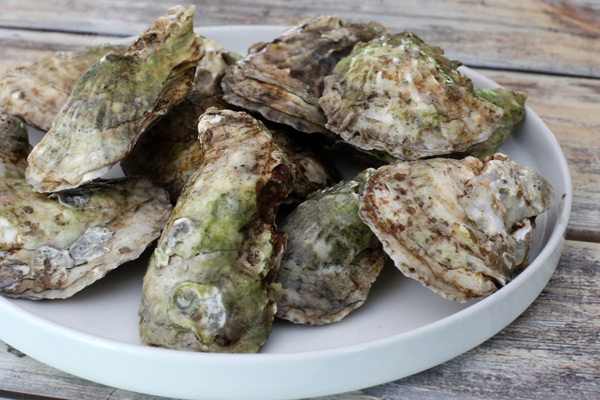 Delicious oysters are baked with fresh grated Parmesan cheese, green onions, butter, and garlic. These oysters make a wonderful appetizer or first course, and this is a relatively low fat version.
Prep Time: 20 minutes
Cook Time: 15 minutes
Total Time: 35 minutes
Ingredients:
Instructions:
*Drain the oysters, scrub shells thoroughly and place 1 oyster on each shell.
Line a large shallow baking pan with a 1/2-inch layer of rock salt. Arrange the oysters in the shells on the rock salt layer.
Preheat oven to 400 F.
Heat a skillet over medium-low heat with olive oil and butter. Add the garlic, onions, and parsley and saute until onions are tender. Add hot sauce, bread crumbs, Parmesan cheese, and pepper. Stir to blend. Spoon the crumb mixture over evenly onto the oysters and bake for about 10 to 15 minutes, or until browned and the edges of the oysters start to curl.
Squeeze lemon juice over the oysters and serve hot.
Serves 4

Calories per serving:

290
Site Search