Featured Recipes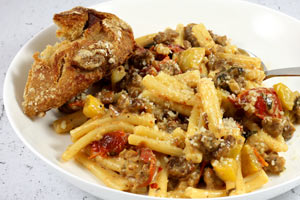 This pasta dish is a flavorful combination of cooked Italian sausage, cream, Parmesan cheese, basil, and sun dried tomatoes. Use hot or sweet Italian sausage in this dish and be sure to pass extra Parmesan cheese at the table.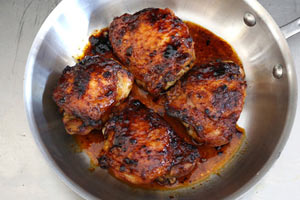 From skillet chicken breasts and slow cooker chicken thighs to easy chicken salad and baked chicken, these recipes will make meal preparation a breeze. These are excellent recipes for a busy day.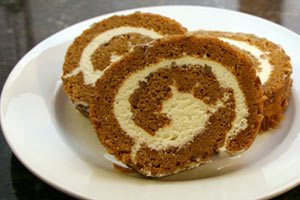 This pumpkin cake roll is always a hit. The cake is a pumpkin sponge cake that is rolled up with a cream cheese filling. The recipe is surprisingly easy to fix, and it never disappoints. If you take it to a dinner or party, take a few copies of the recipe!



You'll be surprised at the creamy texture and flavor in these mashed potatoes. They're made without cream, butter, or milk. The potatoes are flavored with garlic and olive oil brings them together. Add stock or milk to thin them if you like. Use unpeeled or peeled red or Yukon gold potatoes.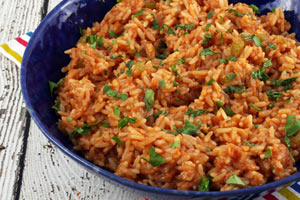 Tomatoes, garlic, cumin, and onions flavor this easy restaurant-style Mexican rice. Use chopped bell pepper or chile peppers in the rice, depending on your heat tolerance. The rice is finished with fresh cilantro, but feel free to leave that out and top it with some chopped green onions or parsley.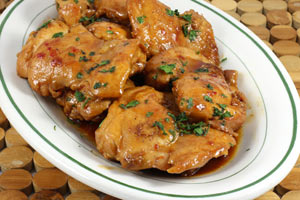 This recipe takes just minutes to prepare and cook, and it is a great way to enjoy boneless chicken thighs. While I usually like chicken thighs on the bone with skin, I'll definitely make this recipe again. The sauce boils down to make a sweet, spicy glaze on the chicken.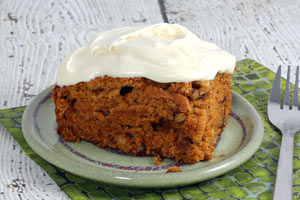 This tomato soup cake probably dates back to the 1930s. Because of the cake's "secret ingredient," it's also known as Mystery Cake. The cake is a moist spice cake with lots of color and texture from the tomato soup, raisins, and chopped nuts. You can scale the recipe by half and bake it in an 8-inch square baking pan.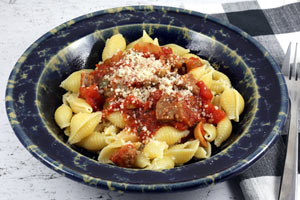 Italian sausage is featured in this tasty Neapolitan pasta recipe. The pasta sauce is flavored with diced sausages, basil, garlic, and optional mushrooms. This Neapolitan pasta is a symphony of color and flavor.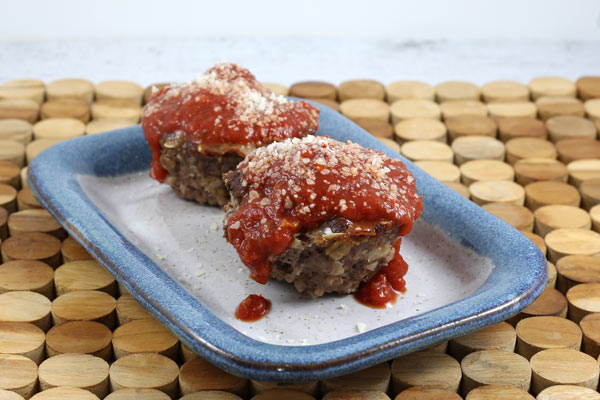 Shape this flavorful Italian-seasoned meatloaf mixture into a freeform loaf or make meatloaf muffins. The meatloaf mixture is flavored with Parmesan cheese and Italian herbs and seasonings. The pictured meatloaf muffins are topped with pizza sauce and Parmesan cheese.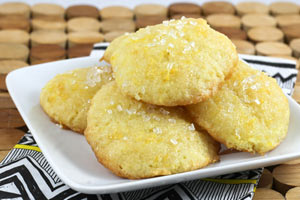 These tea cakes are bursting with fresh lemon flavor. The lemon zest and lemon juice coating mixture flavor the cookies perfectly. Top them with some sanding sugar for a special occasion. They are soft, moist, and delicious!
This spaghetti squash is cooked and served with diced tomatoes, fresh basil, garlic, and Parmesan cheese. There are many ways to cook spaghetti squash. You can use a slow cooker, Instant pot, oven, or microwave. This version is made with the microwave oven, but feel free to use another method.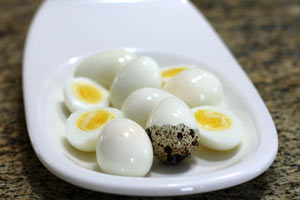 You'll be surprised at how easy these tiny quail eggs are to peel. The peeled eggs can be sliced or halved, and they make a pretty garnish for simple salads. They make fabulous appetizer toppings as well.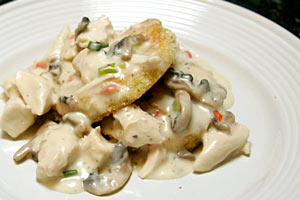 The grits cakes make a tasty base for this creamed chicken (a la king). The grits cakes can be made a day in advance and then fried just before serving time. It's a tasty dish, and the grits cakes are a nice change of pace from toast, biscuits, or puff pastry shells. Feel free to use quick cooking grits or polenta and follow the package directions for the initial cook.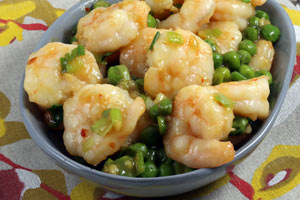 This shrimp with peas is a delicious dish to serve with hot cooked Asian style noodles or rice. Or serve the shrimp with cauliflower fried rice for a relatively low carb dish.


More Recipes: