Recipe Index
Easy Skillet Recipes
Appetizers
Beans/Grains
Breads/Muffins
Cakes/Desserts
Casseroles
Cookies/Candy
Chicken/Turkey
Beef
Ground Beef
Pork
Fish/Seafood
Pasta, Cheese, etc.
Sauces/Seasonings
Soups
Vegetables


Featured Recipes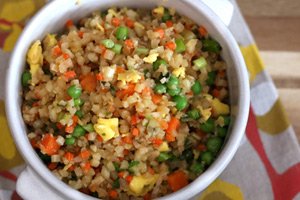 This cauliflower fried rice is a surprisingly flavorful low carb version of everyone's favorite fried rice. I used frozen grated cauliflower in the recipe, but freshly grated cauliflower can be used as well.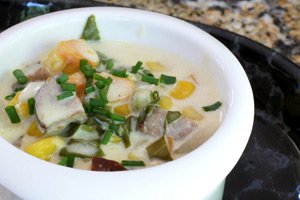 This hearty sausage and vegetable chowder includes a wide variety of vegetables, including potatoes, corn, carrots, celery, and spinach. Add some sliced mushrooms or mixed frozen vegetables, if you'd like, and omit the sausage for a vegetarian version.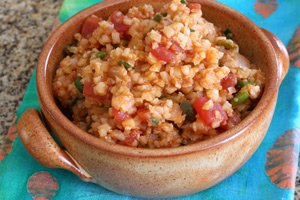 This Mexican rice is a low carb option, made with cauliflower a thick and chunky salsa, and seasonings. It's incredibly easy and adds a lot of flavor to plain cauliflower. Serve it with tacos or burritos.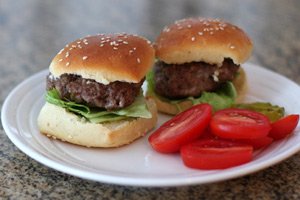 The ground beef mixture for these burgers includes shredded mozzarella, bread crumbs, and barbecue sauce. Top the burgers with slices of mozzarella cheese and your favorite burger toppings.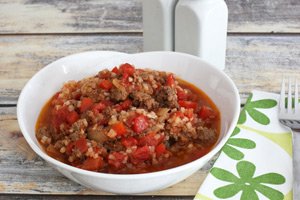 If you're struggling to cut the carbs, this is an excellent dish to consider. The flavor is classic and it's a high protein dish with ground beef and healthy veggies.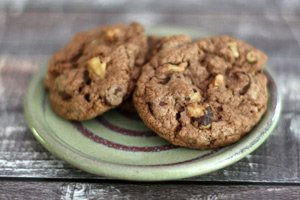 These chewy chocolate chip cookies are super easy to make with a cake mix. Add chopped pecans for the extra crunch or leave them out.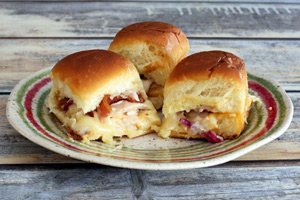 Split a flat of dinner rolls to make these easy sliders. The chicken is layered with bacon and pepper jack cheese. Sriracha mayo adds fabulous flavor. They're similar to party ham and cheese rolls.



---
---
---

Have questions? Having a debate with a friend or co-worker and need help to find an answer? Ask Uncle Phaedrus for the answers!



©2017 Classic-Recipes.com