Recipe Index
Easy Skillet Recipes
Appetizers
Beans/Grains
Breads/Muffins
Cakes/Desserts
Casseroles
Cookies/Candy
Chicken/Turkey
Beef
Ground Beef
Pork
Fish/Seafood
Pasta, Cheese, etc.
Sauces/Seasonings
Soups
Vegetables

Cooking Tips and Ingredients



Featured Recipes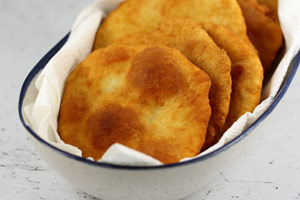 This fry bread is an excellent choice when you want bread with a meal but don't have the time or patience to make yeast rolls, biscuits, or cornbread. It's a very easy dough to mix, and each batch takes about 2 to 2 1/2 minutes to fry.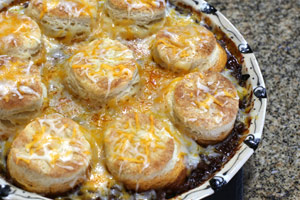 Ground beef, beans, simple biscuits, and cheese make this casserole a satisfying family meal. Add a tossed salad or sliced fresh tomatoes for a fabulous everyday meal.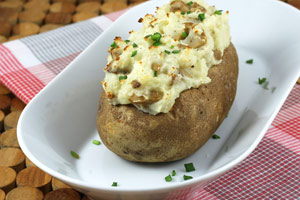 Chopped sauteed mushrooms are added to the mash mixture in these twice-baked potatoes. Feel free to add some shredded cheese to the potatoes or the topping.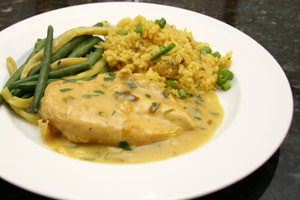 Thick coconut cream and curry powder team up in this easy chicken breast recipe. The chicken is browned and then cooked in the wonderful cream of coconut mixture. Garnish the chicken with parsley or cilantro and some sliced green onion tops.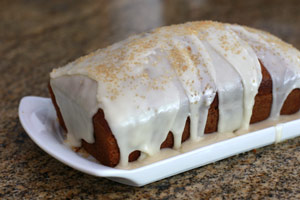 This applesauce loaf cake is made with applesauce, spices, and dates or raisins. Add chopped nuts or leave them out if you'd like. Dried cranberries would be excellent in this cake as well.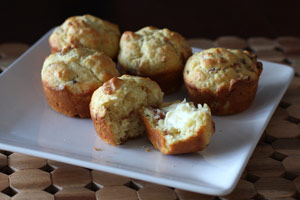 These bacon muffins are a nice alternative to plain toast or sweet muffins. Serve them with eggs or along with beans or soup.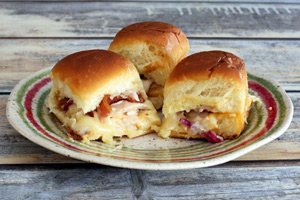 Split a flat of dinner rolls to make these easy sliders. The chicken is layered with bacon and pepper jack cheese. Sriracha mayo adds fabulous flavor. They're similar to party ham and cheese rolls.



---
---
---