Featured Recipes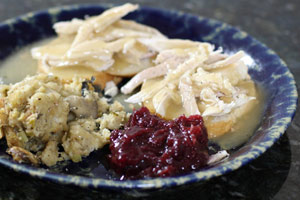 What better way to enjoy Thanksgiving turkey leftovers than with an open-faced hot turkey and gravy sandwich. Serve it with leftover cranberry sauce and reheated dressing for a meal that will rival the holiday dinner. Use homemade yeast bread or an Italian loaf for the bread.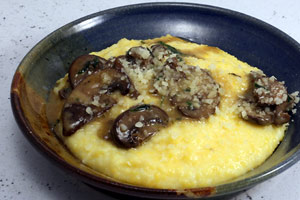 These mushrooms are a simple preparation, and they go nicely with just about any main dish. They make a fabulous topping for polenta.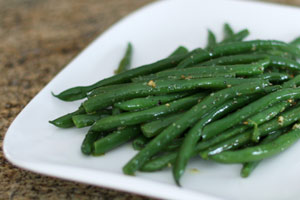 These tender young French green beans are cooked to perfection with simple seasonings and garlic.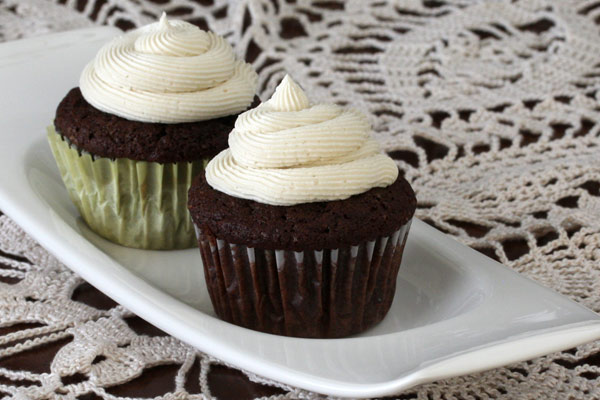 These chocolate stout cupcakes can be made with coffee or chocolate stout. Frost them with the Irish cream frosting or make cream cheese frosting. Add them to your St. Patrick's Day dinner menu. Feel free to use water or coffee instead of stout.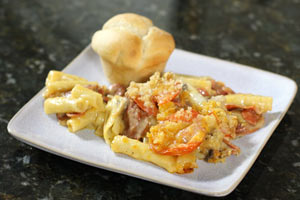 The sauce for this delicious ziti casserole is made with three kinds of cheese. Pepperoni, ripe olives, and sliced tomatoes give this ziti bake pizza flavors.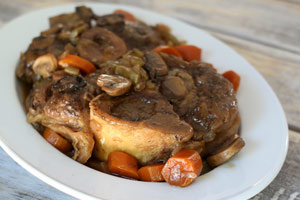 These amazing beef shanks are tender and delicious. The beef shanks are slowly braised in the oven with mushrooms, carrots, and onions along with red wine and beef stock. The liquids make a delicious gravy to serve with mashed potatoes.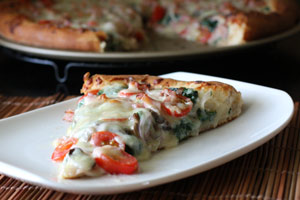 The unique pizza is made without red pizza sauce. The Parmesan cheese sauce is topped with diced cooked ham, spinach, sliced mushrooms, and sliced grape tomatoes. This is a delicious pizza, and it's a great alternative to the typical pizza. Use a ready-made crust or make this tasty homemade beer pizza crust.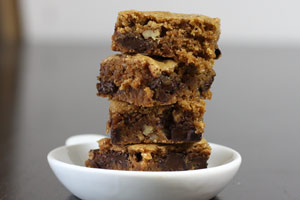 Fine graham cracker crumbs give these chewy blondies fabulous texture, and they are surprisingly easy to make. Use chocolate chips or chunks in the blondies, or make them with another kind of chip, such as butterscotch or peanut butter. Chopped nuts are optional, but they are an excellent addition. This is a recipe you'll make again and again.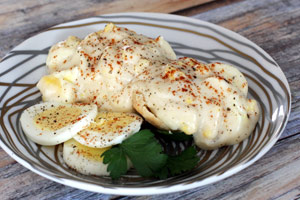 These creamed eggs are a Southern favorite, and many would consider them comfort food. The eggs are easy to make, and they are delicious over hot, freshly baked buttered biscuits or toast.
This is an easy, homemade blueberry cake that's perfect for when you need a snack cake or coffee cake. Dust the cake with powdered sugar or leave it plain. It's a nice cake to serve with a scoop of ice cream.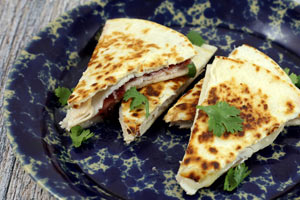 This complementary combination of turkey, cranberry sauce, and brie cheese makes a fabulous after-the-holiday quesadilla. It's a simple and unique way to enjoy leftover turkey, or use deli turkey and make it any time of the year.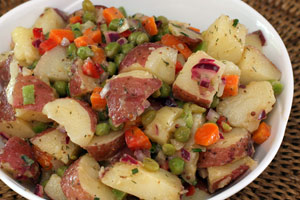 If you're looking for a lighter potato salad, this is a good choice. The potatoes and vegetables are mixed with a light olive oil, Dijon mustard, and lemon juice. Feel free to vary the vegetables in the salad, depending on your tastes. Add more fresh vegetables to the salad, like cucumbers and celery.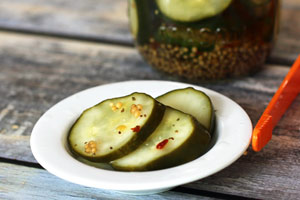 These quick pickles are made with fresh sliced cucumbers, vinegar, and pickling spices. If you like a sweeter bread and butter type of pickle, add a tablespoon of sugar.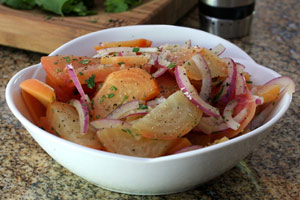 I used golden and two-tone Chioggia beets in this simple salad. Feel free to use part or all red beets if you prefer them. If you aren't a fan of cilantro, add some chopped fresh parsley instead.


More New Recipes: