Italian Style Cheeseburgers
by
, Updated April 10, 2017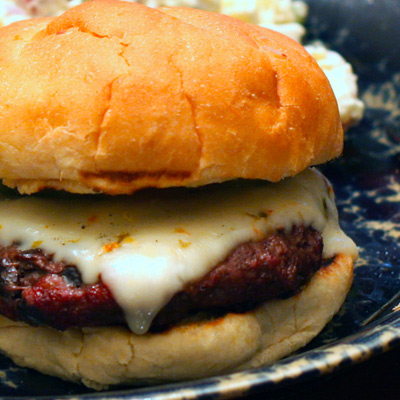 Italian seasonings make these cheeseburgers extra flavorful. These are made with ground beef, a little onion, basil, garlic powder, oregano, and other seasonings. Use 85% lean ground beef for best flavor. Leaner is good for lower fat, but flavor and juiciness suffer.
Prep Time: 10 minutes
Cook Time: 10 minutes
Total Time: 20 minutes
Instructions:
Lightly mix the ground beef with onion, salt, basil, garlic powder, oregano, and pepper, just until blended. Shape mixture into 6 patties.
Place on broiler pan then broil on both sides until done as desired.
Top each patty with a slice of cheese; return to broiler just until cheese begins to melt.
Serve in the buttered buns.
Serves 6

Calories per serving:

444
Site Search