Spicy Pecans
Updated June 4, 2017 by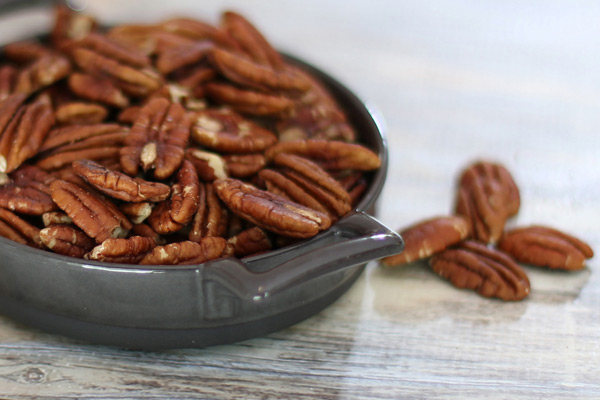 Hot sauce and black pepper help to flavor these sweet and hot spiced pecans. These make a great game day snack or make them for holiday guests.
Prep Time: 10 minutes
Cook Time: 20 minutes
Total Time: 30 minutes
Ingredients:
Instructions:
Heat oven to 275 F.
Line large rimmed baking sheet with foil.
Combine mustard, honey, butter, hot pepper sauce, and pepper in a shallow bowl; blend well. Add pecans; toss to coat well.
Spread the coated pecans in single layer on baking sheet.
Bake for 10 minutes. Stir to turn the pecans; bake for another 10 minutes.
Watch closely to make sure they don't burn.
Remove pans to wire rack; cool completely.
Transfer nuts to tightly covered containers. Store in cool, dry place.
The pecans will keep for about a week if tightly covered.
Site Search