Apple Brandy Chicken
by


Updated: February 25, 2019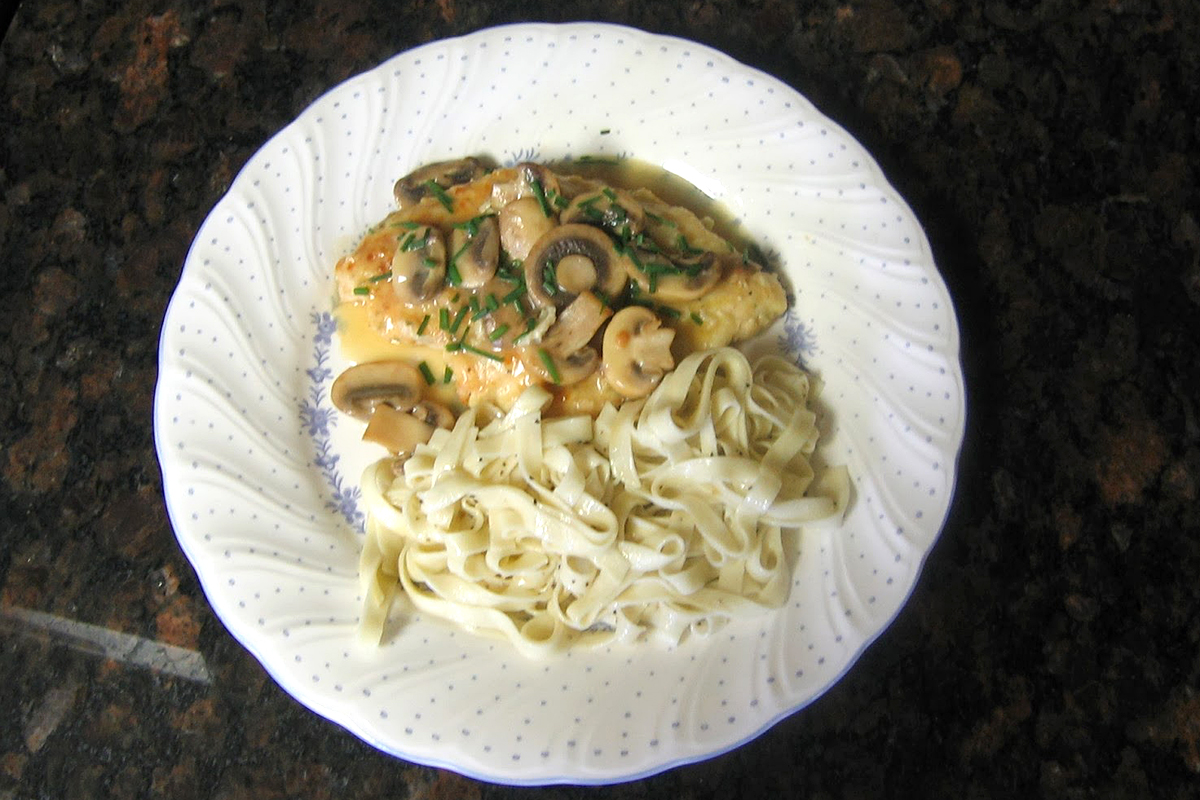 This easy chicken is flavored with a creamy sauce spiked with apple brandy. It's an easy skillet meal ready in under 30 minutes.
Related:
Top 24 Easy Chicken Recipes
Prep Time: 12 minutes
Cook Time: 15 minutes
Total Time: 27 minutes
Ingredients:
Instructions:
Place chicken breast halves between pieces of plastic wrap and gently pound until thinned out and uniform in thickness. Alternatively, if the chicken breasts are large, slice them horizontally to make thin cutlets. Sprinkle with salt and pepper.
Heat the olive oil and butter in a large heavy skillet over medium heat. Add chicken breasts and cook for about 5 minutes, until browned, then turn. Add mushrooms and cook for about 5 minutes longer. Add green onions and apple brandy and cook for another minute, until chicken is cooked through and mushrooms are tender.
Add cream and thyme; simmer until thickened.
Taste and adjust seasonings, as needed.
Serve with noodles or rice and garnish with fresh chopped chives, if desired.
Makes 4 Servings
Nutrition facts:
383 calories
,
21.5 grams fat
Site Search