Sweet and Spicy Pineapple Dipping Sauce for Coconut Shrimp
by
, September 20, 2017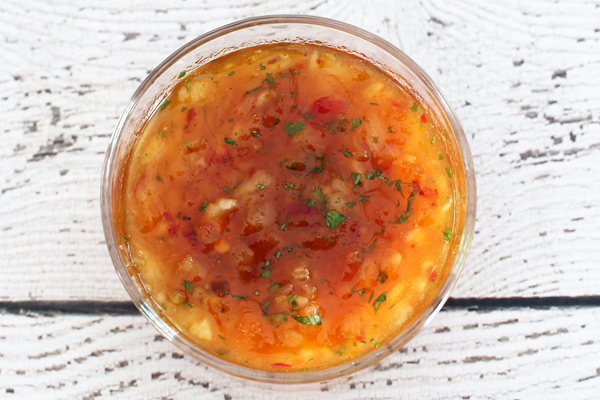 This easy dipping sauce is sweet and spicy. Crushed pineapple, apricot preserves, a little vinegar, and spicy sambal or Thai style chili sauce are all you need for this easy dip. The sauce takes about 2 minutes to fix and makes an excellent dip to use with coconut shrimp or chicken tenders.
Related:
Chicken Fingers With Dipping Sauce
Prep Time: 2 minutes
Cook Time: 0 minutes
Total Time: 2 minutes
Ingredients:
Instructions:
Combine the preserves, pineapple, vinegar, and chili paste. Blend thoroughly.
If desired add chopped cilantro or divide the dip among smaller bowls and top each with some chopped cilantro.
Makes 4 servings.
Site Search