Easy Skillet Chicken and Rice
by
, June 19, 2017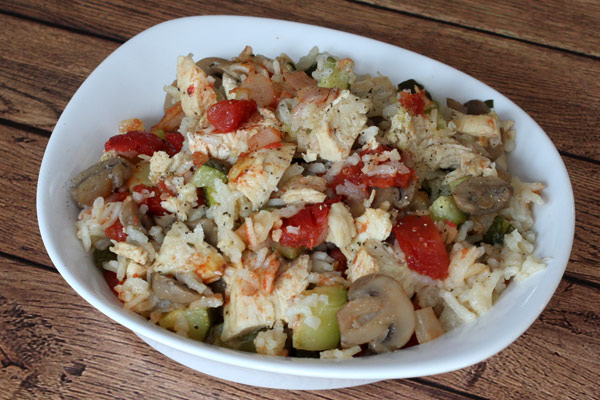 Tomatoes and chicken broth add flavor to this easy chicken and rice recipe. Feel free to replace the sliced mushrooms with the vegetable of your choice. Add frozen peas or green beans about 10 minutes before the dish is done.
Related:
Top 24 Easy Chicken Recipes
Prep Time: 10 minutes
Cook Time: 35 minutes
Total Time: 45 minutes
Ingredients:
Instructions:
Heat the butter in a large skillet or saute pan over medium ehat. Add the onion, celery, and mushrooms; cook for 4 to 5 minutes, stirring constantly.
Add the chicken, salt, pepper, garlic powder, and thyme. Add the rice, chicken broth, and tomatoes; stir to blend.
Reduce the heat to low, cover the pan, and simmer the mixture for 25 to 30 minutes.
Taste and adjust seasonings.
Makes 4 Servings
Site Search