Lima Bean and Sausage Casserole
by
, May 31, 2017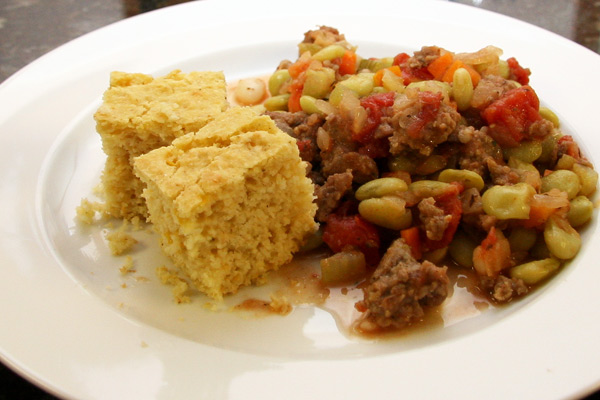 Frozen baby lima beans and sausage team up with tomatoes and vegetables to make a delicious one-pot meal. Add freshly baked cornbread and a tossed salad for a satisfying everyday dinner. Use mild or hot breakfast sausage or a sweet Italian sausage in the casserole.
Prep Time: 15 minutes
Cook Time: 45 minutes
Total Time: 1 hour
Ingredients:
Instructions:
Preheat the oven to 350 F.
Grease a 2 1/2-quart baking dish.
Cook the lima beans as directed; drain well and set aside.
In a large skillet over medium heat, cook the sausage with the chopped onion, carrots, and celery until the sausage is no longer pink. Add the tomatoes, herbs, and seasonings and cook until hot and bubbly. Add the drained baby lima beans and stir to combine.
Transfer the lima bean mixture to the prepared baking dish.
Cover the casserole tightly with foil or a lid and bake for 30 minutes. Uncover and continue baking for 15 minutes longer.
Makes About 4 to 6 Servings
Site Search