Purple Slaw With Cilantro Lime Dressing
by
, April 28, 2017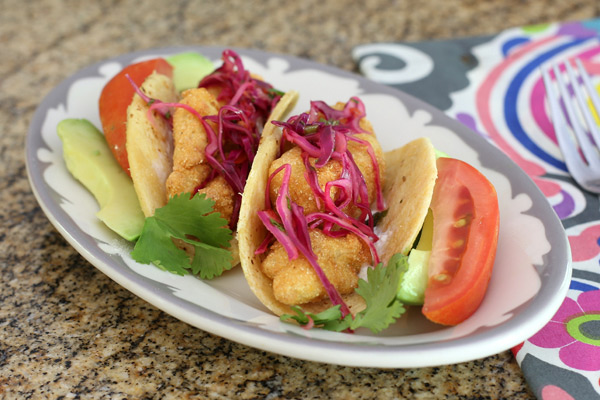 This is the perfect slaw to serve on fish tacos. I like it on pulled pork or chicken, and it is excellent on fajitas as well.

The purple cabbage should be shredded thinly, preferably with a mandoline. Or cut the cabbage into wedges, remove the tough core, and slice the wedges crosswise as thinly as possible.
Prep Time: 10 minutes
Total Time: 20 minutes
Ingredients:
Instructions:
Shred the red and green cabbage and toss them together in a large bowl.
Shred the carrots and chop the green onions and cilantro; add them to the cabbage mixture.
In another bowl, combine the lime juice, sugar, peanut oil, salt and pepper, to taste, and chili garlic paste, if using.
Pour the dressing mixture over the salad.
Cover and refrigerate until thoroughly chilled.
6 Servings
Site Search