Pasta Salad With Ham and Cucumber
by
, September 28, 2017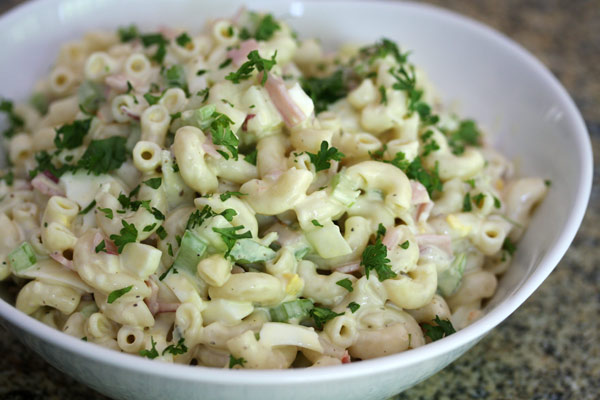 Diced cooked ham, hard-boiled eggs, cucumber, and celery are among the ingredients in this pasta salad. The salad is made with a tangy sweet relish and mayonnaise dressing.
Related:
Pasta Salad With Ham and Peas
Prep Time: 15 minutes
Cook Time: 8 minutes
Total Time: 23 minutes
Ingredients:
Instructions:
Cook macaroni following package directions; drain well in a colander and rinse with cold water.
In a large bowl, toss diced eggs with cucumber, ham, celery, onion, parsley, macaroni, and relish.Stir in the remaining ingredients, blending well and adding more salt, if needed.
Cover and chill thoroughly.
Sprinkle with extra chopped fresh parsley, if desired.
Makes 6 servings.
Site Search