Apple Crumble Pie
by
, July 6, 2017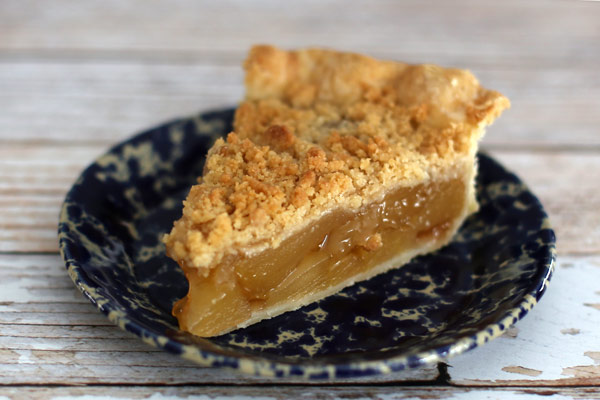 This apple pie is sure to please everyone -- it's an apple crisp or crumble and pie in one dessert. Fresh apples are tossed with some lemon juice and cinnamon. Or use two cans of apple pie filling and add cinnamon, to taste.
Prep Time: 20 minutes
Cook Time: 50 minutes
Total Time: 1 hour 10 minutes
Ingredients:
Topping
Instructions:
Line a 9-inch pie pan with pastry and crimp the edge as desired.
In a bowl, combine the apples with the granulated sugar and 1/3 cup of brown sugar, the 2 tablespoons of flour, cinnamon, 1/4 teaspoon of salt, lemon zest, nutmeg, and lemon juice. Toss to coat. Fill pie shell, arranging the apple slices flat.
In a bowl, combine the cup of flour with 1/2 cup of light brown sugar, 1/8 teaspoon of salt, and the butter. Sprinkle over the apples.
Bake at 375 F for 45 to 55 minutes, or until the apples are tender. If the edge browns too quickly, cover with a pie shield or foil ring.
Makes 8 Servings
Site Search