After-the-Holiday Hot Turkey Sandwich With Gravy
by
, May 7, 2017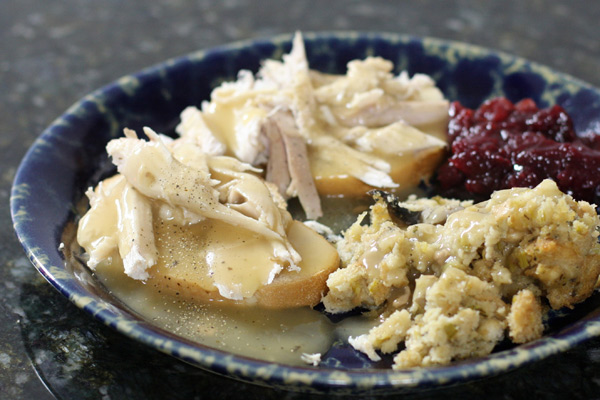 What better way to enjoy Thanksgiving turkey leftovers than with an open-faced hot turkey and gravy sandwich. Serve it with leftover cranberry sauce and reheated dressing for a meal that will rival the holiday dinner. Use homemade yeast bread or an Italian loaf for the bread.
Prep Time: 12 minutes
Cook Time: 5 minutes
Total Time: 17 minutes
Ingredients:
Instructions:
For each serving, heat about 1/4 cup of turkey or chicken gravy in a small saucepan over medium heat until it begins to boil.
Arrange 2 slices of lightly buttered bread on each plate and top with several slices of turkey.
Drizzle 1/4 cup of hot gravy over each serving; sprinkle lightly with salt and freshly ground black pepper.
Serve the hot turkey sandwiches with leftover cranberry sauce and reheated leftover dressing.
Makes 1 or More Servings
Site Search