Easy Spiced Oven-Fried Chicken
by
, August 10, 2017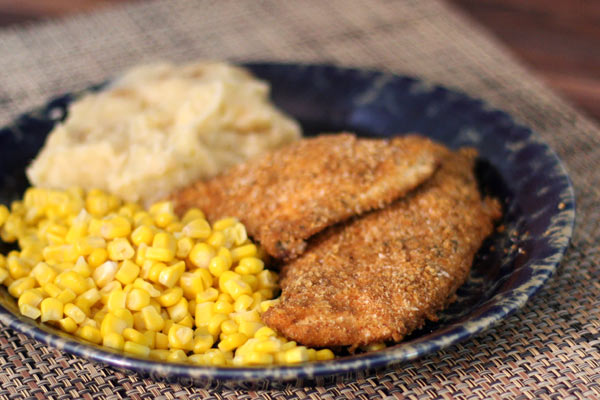 This spicy chicken is oven-fried to perfection with a unique spiced coating. Lime juice and honey, along with some Tex Mex spices and a dash of cinnamon flavor the easy chicken breasts. Or use chicken tenders in this dish.
Prep Time: 15 minutes
Cook Time: 25 minutes
Total Time: 40 minutes
Ingredients:
Instructions:
Preheat the oven to 425 F.
Combine honey, lime juice and zest, salt, chili powder, cumin, pepper, cinnamon or allspice, and cayenne in a large shallow bowl.
In another large bowl, combine the bread crumbs, chopped cilantro, and vegetable oil or melted butter. Toss to blend thoroughly
Dip the chicken pieces in the honey mixture, turning to coat well.
Dip the honey-coated chicken into the bread crumb mixture and coat, gently pressing the crumbs onto the chicken.
Transfer the chicken to a foil-lined baking pan. Bake at 425 F for 20 to 30 minutes, or until chicken reaches 165 F and it is browned and juices run clear.
Makes 4 Servings
Site Search