Crockpot Scalloped Potatoes With Ham and Cheese
by
, June 22, 2017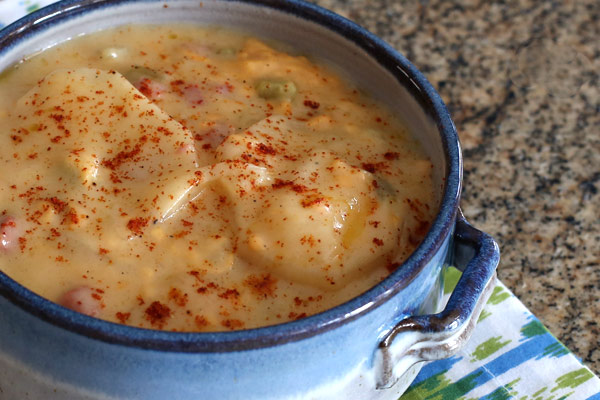 These scalloped potatoes are loaded with cheese and flavored with diced ham. All you need for a satisfying meal is a salad or steamed vegetables. Baking potatoes are high in starch and tend to break down, so use a low to medium starch potato, like red-skinned, Yukon gold, round whites, or new potatoes.
Prep Time: 20 minutes
Cook Time: 7 hours
Total Time: 7 hours 20 minutes
Ingredients:
Instructions:
Butter the inside of the slow cooker.
Layer half of the ham, potatoes, and onions in slow cooker. Sprinkle with salt and pepper, and then the shredded cheese. Repeat with remaining ham, potatoes, onions, salt, pepper, and cheese.
Pour condensed soup over the top.
Cover and cook on LOW for 7 to 9 hours, or until potatoes are tender.
Sprinkle with paprika just before serving, if desired.
Makes 6 Servings
Site Search