Southern Creamed Eggs
by
, July 15, 2017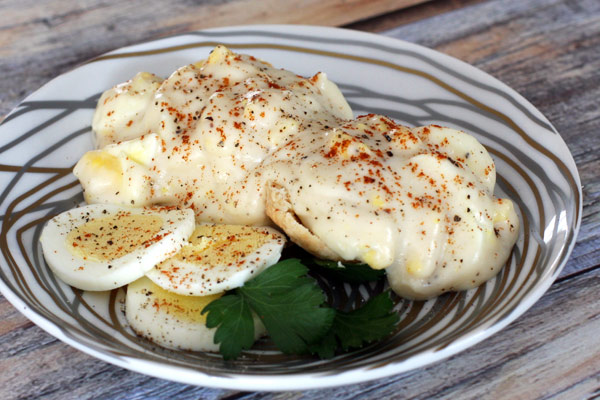 These creamed eggs are a Southern favorite, and many would consider them comfort food. The eggs are easy to make, and they are delicious over hot, freshly baked buttered biscuits or toast.

Add some cooked English peas or chopped fresh or frozen cooked asparagus for a springtime treat. They're a nice choice for a brunch buffet."
Prep Time: 12 minutes
Cook Time: 8 minutes
Total Time: 20 minutes
Ingredients:
Instructions:
In a medium saucepan, melt the butter. When butter stops foaming, add the flour and dry mustard. Cook, stirring, for 2 minutes. Gradually add the milk, stirring until smooth. Continue cooking, whisking or stirring constantly, until the sauce has thickened. Taste and season with salt and pepper.
Chop 6 of the eggs and add them to the sauce mixture. Spoon over the split biscuits, English muffins, or toast and sprinkle lightly with paprika.
Slice the remaining 2 eggs and arrange a few slices on each plate.
Makes 6 Servings
Site Search