No-Bake Cranberry Cream Pie
by
, May 3, 2017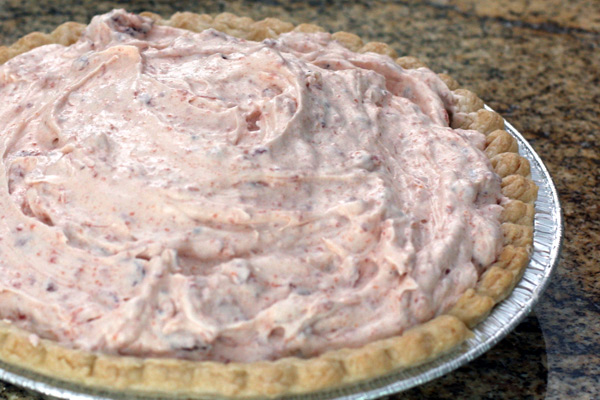 This cranberry cream pie is an easy no-bake pie. It's an excellent pie to make for a holiday dinner. Make it in a baked pie shell or crumb crust.
Prep Time: 10 minutes
Total Time: 10 minutes
Ingredients:
Instructions:
In a medium saucepan, combine the whole berry cranberry sauce and the brown sugar. Place the pan over high heat and bring to a boil.
Remove the pan from the heat and add the gelatin; stir until dissolved. Set aside to cool.
Meanwhile, in a medium bowl with an electric mixer, beat the cream to stiff peaks.
When the cranberry mixture has cooled, fold in the whipped cream.
Fold in the chopped pecans.
Spoon the mixture into the baked pie shell.
Chill for 3 to 4 hours.
Serve with whipped cream or whipped topping, if desired.
Store leftovers in the refrigerator.
*Substitute whipped cream with about 2 cups of frozen whipped topping, thawed.


8 Servings
Site Search