Quick and Easy Chocolate Sauce
by
, July 12, 2017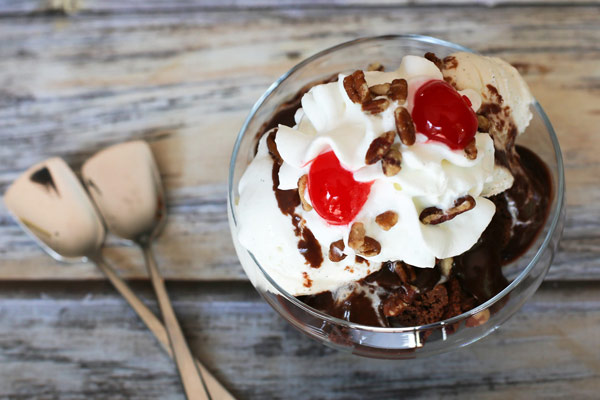 This chocolate sauce takes about 8 minutes to make, and you probably have all (6) of the ingredients on hand. Store it in the refrigerator for up to 2 weeks. It's wonderful warmed and drizzled over cake or ice cream.
Prep Time: 2 minutes
Cook Time: 6 minutes
Total Time: 8 minutes
Ingredients:
Instructions:
Mix the sugar, cocoa, flour, and salt together in a heavy medium saucepan. Add 1/4 cup of the milk and stir to a smooth mixture. Add the remaining milk and the vanilla; blend well.
Place the saucepan over medium-high heat and bring to a boil, stirring frequently. As soon as the sauce comes to a boil, reduce the heat to the lowest and simmer for 5 minutes, stirring frequently.
Let the sauce cool; pour it into a jar or container and store it, covered, in the refrigerator for up to 2 weeks.
Makes About 2 Cups
Site Search