Moist Chocolate Bundt Cake
by
, July 21, 2017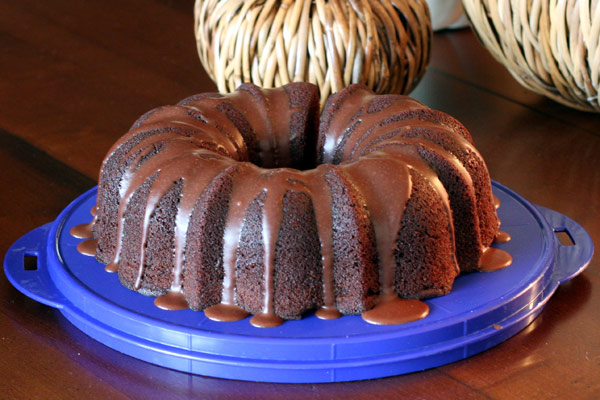 Strong coffee intensifies the chocolate in this moist Bundt cake. Top the cake off with a dusting of powdered sugar or drizzle a chocolate glaze or icing over the cake.
Prep Time: 10 minutes
Cook Time: 45 minutes
Total Time: 55 minutes
Ingredients:
Instructions:
Preheat the oven to 350 F.
Generously grease and flour a 12-cup Bundt cake pan or spray with baking spray. Make sure you get to all the nooks and crannies.
In a bowl, combine the flour, cocoa, baking soda, and salt. Stir or whisk to blend thoroughly.
In a mixing bowl with an electric mixer, beat the butter and sugar together until light and creamy. Beat in the vanilla, eggs, and egg whites.
In a small bowl or cup, combine the coffee and milk. Beat about one-third of the cocoa and flour mixture into the creamed mixture, then beat in half of the coffee and milk mixture. Beat in another one-third of the flour mixture and the remaining milk mixture. Beat in the remaining flour mixture.
Spoon the batter into the prepared Bundt cake pan.
Bake for 40 to 50 minutes, or until a toothpick comes out clean when inserted in the cake.
Cool in the pan on a rack for 10 minutes and then invert onto the rack to cool completely.
Frost or glaze with a chocolate ganache or purchased cake glaze.
Makes 12 to 16 Servings
Site Search