Cauliflower Casserole
by
, May 17, 2017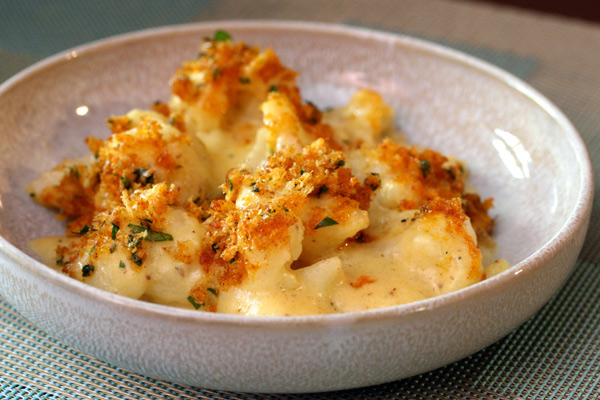 This cauliflower casserole is a simple mixture of cauliflower, chopped onion and peppers, and a basic cheese sauce. Top the casserole with buttered bread crumbs or crumbled French fried onions.
Prep Time: 10 minutes
Cook Time: 45 minutes
Total Time: 55 minutes
Ingredients:
Instructions:
Heat the oven to 350 F.
Butter a 1 1/2-quart baking dish.
Trim cauliflower and separate into florets. Discard any leaves and tough stems.
In a saucepan. combine cauliflower with peppers and onion; cover with water and add 1/2 teaspoon of salt. Bring to a boil; cover and cook for about 10 to 12 minutes, or until the cauliflower is tender
In another saucepan; melt butter over medium-low heat. Stir in flour and stir until smooth and bubbly. Gradually add milk, stirring constantly. Continue cooking and stirring until thickened. Stir in 1/2 cup of the cheese.
Pour sauce over cauliflower and transfer to a lightly buttered 1 1/2-quart baking dish.
Top with buttered bread crumbs or French fried onions. Bake for about 30 minutes.
Sprinkle with remaining cheese the last 5 minutes of baking time.
Makes 4 servings.
Site Search