Simple Braised Kohlrabi
by
, May 15, 2017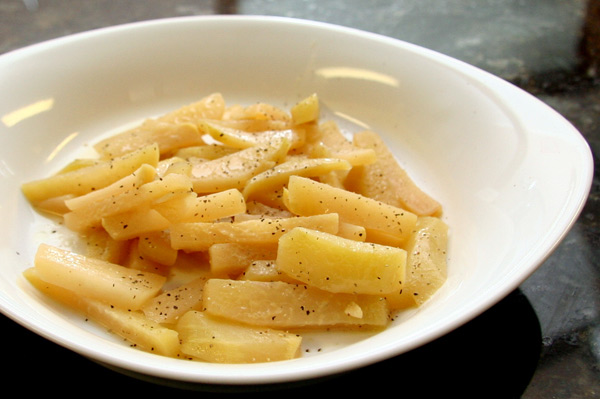 Cook the greens separately, if you like, and serve them along with the braised kohlrabi.
Prep Time: 15 minutes
Cook Time: 25 minutes
Total Time: 40 minutes
Ingredients:
Instructions:
Cut the stems off and peel the kohlrabi. Slice the kohlrabi into thin strips.
Heat butter in a medium saucepan over medium-low heat.
Saute kohlrabi in the butter with garlic for about 2 to 3 minutes.
Add chicken stock and lemon juice to the kohlrabi and garlic. Cover and simmer for 20 minutes, or until kohlrabi is tender.
Add salt and pepper, to taste.
Makes 4 Servings
Site Search