Bok Choy With Bacon
by
, August 14, 2017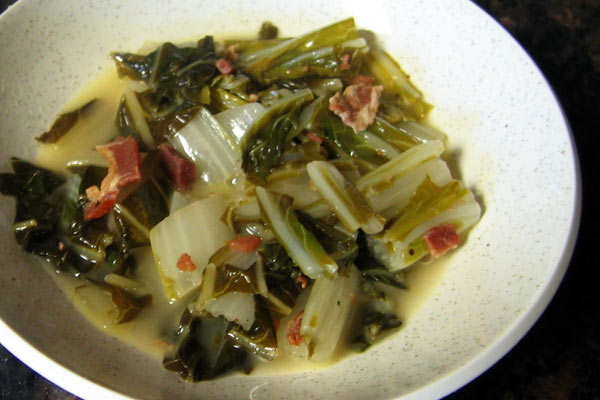 Use large or baby bok choy in this easy vegetable side dish. The bok choy is braised with a simple combination of butter, chicken broth, and bacon. A bit of garlic and lemon juice adds flavor as well. Feel free to use more bacon or omit the bacon.
Related:
Asparagus au Gratin
Prep Time: 10 minutes
Cook Time: 15 minutes
Total Time: 25 minutes
Ingredients:
Instructions:
Wash bok choy; cut into 1-inch pieces.
Melt butter in a large saucepan over medium heat; add the bok choy and garlic. Saute for 2 minutes, stirring frequently.
Add the chicken stock, lemon juice, crumbled bacon, and seasonings, to taste.
Cover and simmer over low heat for 10 to 15 minutes, until tender.
Taste and adjust seasonings.
Makes 4 Servings
Site Search