Best Ever Crockpot Pulled Pork
by
, August 8, 2017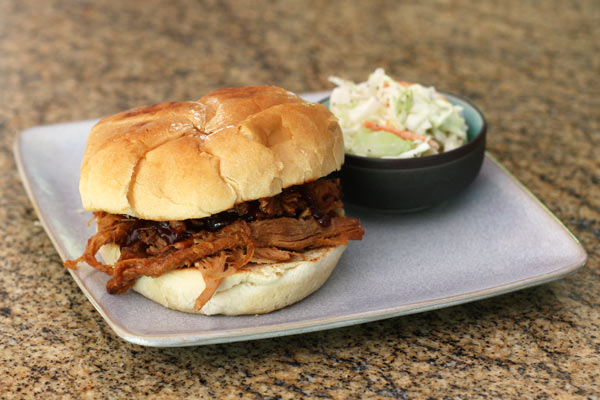 This amazing pulled pork is made with just a few simple ingredients. Put the pork shoulder -- also known as pork butt or Boston butt -- in the slow cooker with onions and water and then shred the cooked pork, add barbecue sauce, and enjoy!
Prep Time: 20 minutes
Cook Time: 10 hours
Total Time: 10 hours 20 minutes
Ingredients:
Instructions:
If desired, cut the pork shoulder into 3 to 4 pieces.
Place the pork in the slow cooker; top with the sliced onion and then drizzle with the Worcestershire sauce.
Add 2 cups of water.
Cover and cook on LOW for 9 to 12 hours, or until very tender.
Remove the pork roast to a large plate or bowl.
Strain the liquids; add the onions back to the slow cooker and discard the liquids and fat.
Fork-shred pork, discarding pieces of fat and the bones.
Return shredded meat to the slow cooker.
Add the barbecue sauce; mix to blend and continue cooking on HIGH for about 20 to 30 minutes, or until hot.
Serve the shredded pork with warm split buns, coleslaw or purple slaw, and baked beans.
Makes 10 Servings
Site Search