Oven Barbecued Turkey Legs
by
, August 14, 2017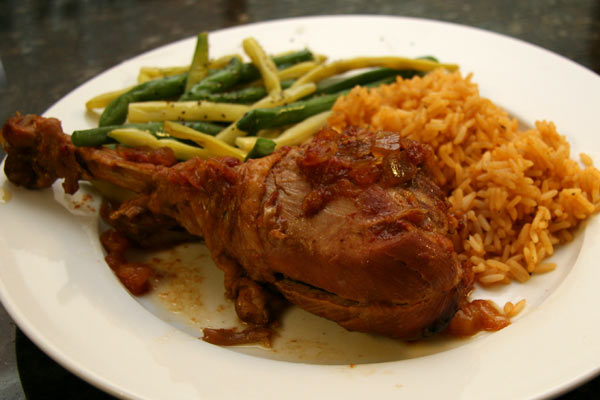 These oven barbecued turkey legs are easy on the budget, and they make a terrific meal. To remove the tendons from the legs, cut around the knob of the leg and pull the tendons out with pliers.
Related:
Roast Turkey With Fresh Sage
Prep Time: 10 minutes
Cook Time: 2 hours
Total Time: 2 hours 10 minutes
Ingredients:
Instructions:
Preheat the oven to 325 F.
Arrange the turkey legs in large baking dish or foil-lined baking pan.
Sprinkle turkey legs with salt and pepper.
Combine remaining ingredients and pour over turkey.
Bake for about 2 hours, basting frequently with the sauce.
Makes 4 to 6 Servings
Site Search