Barbecue Bean Casserole
Updated July 1, 2017 by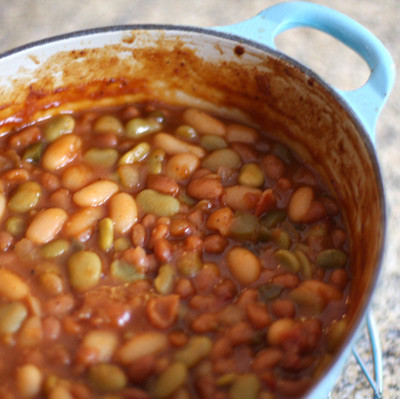 These beans are perfect for a cookout or picnic, or take them along to a potluck dinner or tailgating. Transfer them to the slow cooker to keep them warm for serving. The combination of three kinds of beans and spicy seasonings will be a hit with your friends and family.
Prep Time: 10 minutes
Cook Time: 1 hour 20 minutes
Total Time: 1 hour 30 minutes
Ingredients:
Instructions:
Heat the oven to 325 F.
Combine the baked beans, great northern beans, and butter beans in a Dutch oven or casserole.
Add the bell pepper, onion, and diced bacon and blend well.
In another bowl, combine the barbecue sauce with the mustard, brown sugar, black pepper, chili powder, and cayenne pepper.
Bake at for 1 hour.
Remove the lid and continue baking for 20 to 30 minutes longer.
8 Servings
Site Search