Basic Clam Chowder
by
, July 2, 2017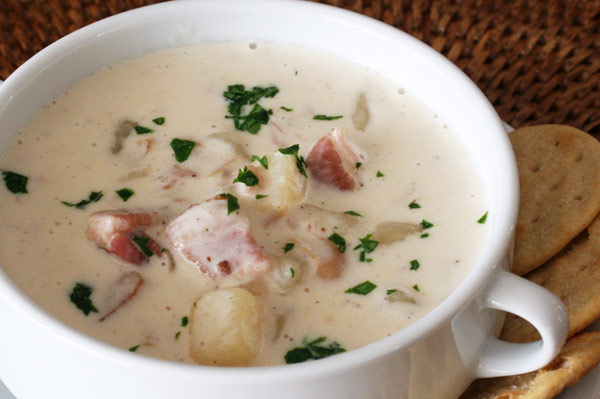 This flavorful clam chowder is made with some bacon, canned minced clams, potatoes, and cream.
Prep Time: 15 minutes
Cook Time: 45 minutes
Total Time: 60 minutes
Ingredients:
Instructions:
Brown the bacon in a Dutch oven or large saucepan. Remove bacon with a slotted spoon; crumble and set aside. Leave 2 tablespoons of drippings in the pan.
To the hot bacon drippings, add onion, clam juice, minced clams, potatoes, and water; simmer for about 25 to 30 minutes, or until potatoes are tender. Add butter, cream, and salt and pepper to taste; heat almost to boiling point.
Sprinkle crumbled bacon over each serving.
Makes 6 Servings
Site Search