Ann's Radcliffe Beets
Updated April 4, 2017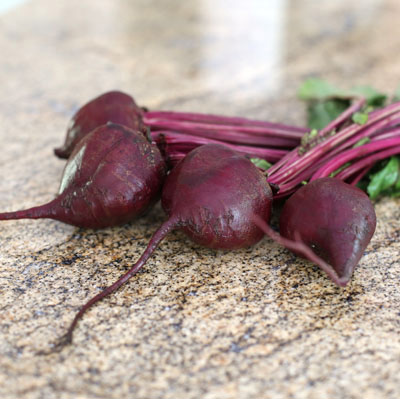 Ann's beets are flavored with orange, wine vinegar, and a little butter. These make a delicious and nutritious side dish to any main meal.
Prep Time: 7 minutes
Cook Time: 8 minutes
Total Time: 15 minutes
Ingredients:
Instructions:
Pour off 1/3 cup beet juice from the can and reserve. Heat beets in remaining liquid until simmering. Drain.
Meanwhile, wash orange and pare thin strips of peel from skin. Slice peel into lengthwise threads and set aside. Squeeze 1/3 cup orange juice and add to reserved beet juice.
Combine cornstarch, sugar, seasoning, vinegar, beet/orange juice mixture and peel in medium saucepan. Bring to boil over medium heat, whisking constantly until thickened.
Add drained beets and butter to pan and heat about 5 minutes.
Serve immediately.


Serves 4.


From A. Conway
Site Search