Blueberry Bundt Cake
by
, Updated April 25, 2017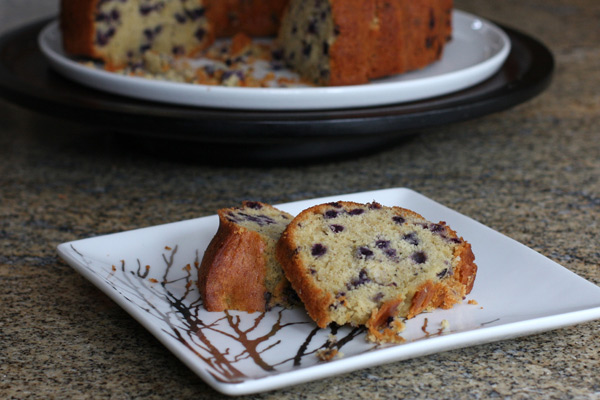 Cream cheese and blueberries make this Bundt cake incredibly moist and delicious, and a cake mix makes it super easy! I used frozen wild blueberries in this wonderful cake, but regular frozen blueberries would work as well. Use a tube cake pan if you don't have a Bundt cake pan. I loved this moist cake without frosting, but you could use a glaze or dust the cake with powdered sugar.
Prep Time: 15 minutes
Cook Time: 50 minutes
Total Time: 1 hour 5 minutes
Ingredients:
Instructions:
Heat oven to 350 F.
Grease and flour a 12-cup Bundt cake pan.
In a mixing bowl combine the cake mix, eggs, vanilla, lemon extract, oil, and cream cheese. Beat for 2 minutes with an electric mixer at medium speed. Stir in the blueberries and spread in the prepare Bundt cake pan.
Bake for 45 to 55 minutes, until a wooden pick or cake tester inserted in the center of the cake comes out clean.
Site Search