Beef and Noodle Casserole With Tomatoes and Peppers
by
, Updated April 23, 2017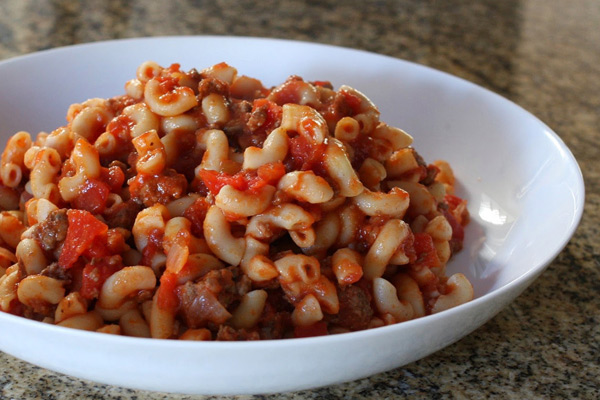 This easy ground beef casserole is made with noodles, tomatoes, bell peppers, and a little bacon.
Prep Time: 10 minutes
Cook Time: 20 minutes
Total Time: 30 minutes
Ingredients:
Instructions:
In a large skillet, heat oil over medium heat. Cook the ground beef with green pepper and onion until beef is no longer pink and vegetables are tender. Drain off excess fat. Stir in noodles, tomatoes, water or broth, chili sauce, salt, and pepper. Mix well.
Cover and cook over low heat for about 15 to 20 minutes, or until noodles are tender. Check occasionally and add a little more broth water if necessary.
Stir in bacon.
Serves 8

Calories per serving:

541


Fat per serving:

21.2g



Site Search