Easy Cheesecake Dessert Squares
by
, Updated April 18, 2018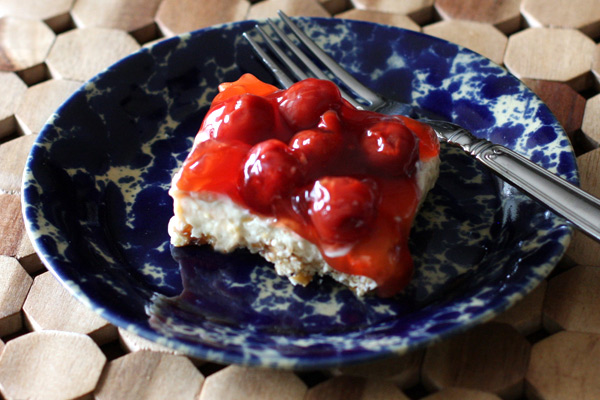 Delicious cheesecake squares are topped with cherry pie filling and, optionally, sour cream.
Prep Time: 15 minutes
Cook Time: 35 minutes
Total Time: 50 minutes
Instructions:
Heat the oven to 350 F.
Mix together the graham cracker crumbs, brown sugar, cinnamon, and melted butter; press into bottom and up sides of a buttered 8-inch square baking pan.
In a mixing bowl with electric mixer, beat together the cream cheese, eggs, granulated sugar, and vanilla until very creamy.
Pour cream cheese mixture into prepared crust.
Bake for 35 minutes.
Spread sour cream over the top; cool. Chill thoroughly.
Serve topped with cherry pie filling or fresh fruit if desired.
Site Search