Spiced Almonds
by
, Updated April 17, 2017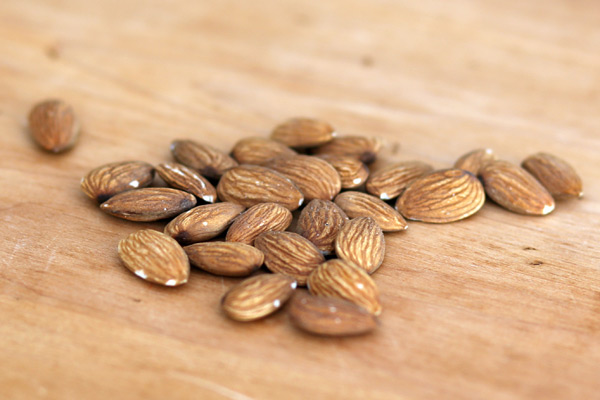 These almonds make an excellent party snack, or make them for a tv snack or weekend treat.
Prep Time: 8 minutes
Cook Time: About 35 minutes
Total Time: 43 minutes
Instructions:
Heat the oven to 300 F.
Put almonds and oil in a shallow baking pan; stir until almonds are coated.
Roast for 20 to 25 minutes, stirring frequently. Cool.
Combine sugar, cinnamon, salt, and water in a saucepan; cook, stirring, over medium heat until sugar is dissolved. Boil to 236 F of a candy thermometer, or to soft ball stage.*
Remove from heat; blend in vanilla.
Add almonds and stir until mixture is creamy. Turn out onto waxed paper and use a fork to separate almonds.
*To Test for Soft Ball Stage
A small amount of syrup dropped into chilled water forms a ball, but is soft enough to flatten when picked up with fingers (234 F to 240 F).
Site Search