Mustard Greens with Bacon
by
, Updated April 8, 2017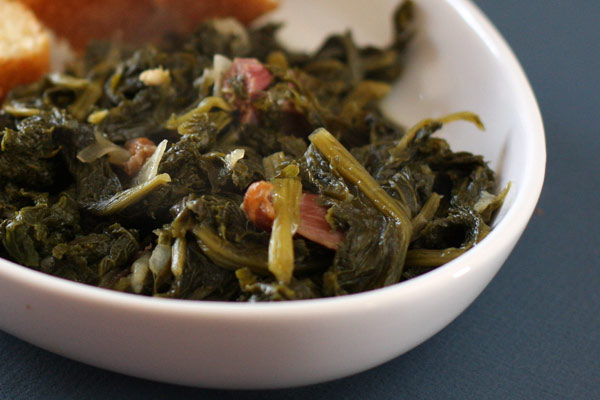 Make sure you clean the mustard greens in at least 3 changes of water before chopping. Even pre-cleaned greens should be well rinsed.

Th mustard greens may be simmered on the stovetop as well.
Prep Time: 10 Minutes
Cook Time: 10 Minutes
Total Time: 20 minutes
Instructions:
In a 3-quart microwave safe dish, cook bacon on HIGH for 2 minutes. Add the onion, cover, and continue cooking on HIGH, stirring once, until bacon is crisp.
Add the cleaned, chopped mustard greens and stir. cover and microwave on HIGH for about 3 to 5 minutes, stirring once, until tender. Season with salt, Tabasco sauce, and pepper, to taste.
Serves 4

Calories per serving:

128
Site Search