Quick Sesame Noodles
by
, Updated April 6, 2017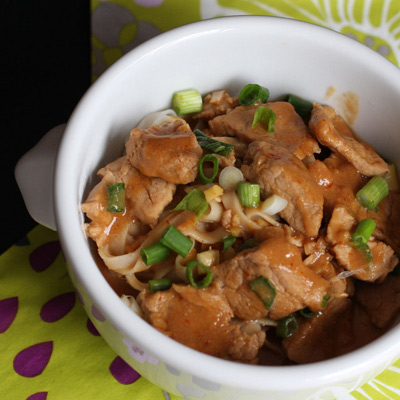 These noodles are flavorful and very easy to prepare. Serve with your favorite Asian style main dish or grilled meat or chicken.
Prep Time: 4 minutes
Cook Time: 10 minutes
Total Time: 14 minutes
Ingredients:
Instructions:
In a jar or bowl, combine the sugar, soy sauce, vinegar, sesame oil, peanut oil, green onions, and garlic. Mix well and set aside.
Cook the pasta following package directions. Drain in a colander and rinse with hot water. Toss with the sauce mixture. Serve hot or cold.
Serves 6

Calories per serving:

266


Fat per serving:

14.5



Site Search