Garlic and Parmesan Cauliflower Rice
by
, Updated April 5, 2017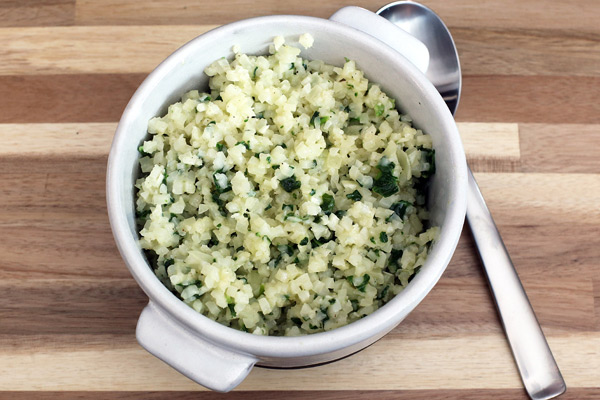 Lots of garlic, butter, and Parmesan cheese make this cauliflower rice creamy and flavorful. It's a low carb version of a delicious risotto. Rice your cauliflower in the food processor or with a box grater or buy frozen cauliflower rice. I used frozen in this recipe.
Prep Time: 15 minutes
Cook Time: 1 hour
Total Time: 1 hours 15 minutes
Ingredients:
Instructions:
Melt the butter with the olive oil in a large skillet over medium heat.
Add the onion to the skillet and cook until the onion is translucent, stirring frequently.
Add the garlic to the onion and continue cooking for 1 minute.
Add the cauliflower and chicken stock. Cook for about 5 to 7 minutes, or until the cauliflower is tender, stirring frequently. Add more stock if necessary to keep the cauliflower from scorching.
Stir the Parmesan cheese into the cauliflower and add salt and freshly ground black pepper, to taste. If desired, add more garlic powder and stir in the parsley, if using.
Makes 4 to 6 servings.
Site Search