Crockpot Chili Recipe
by
, Updated April 1, 2017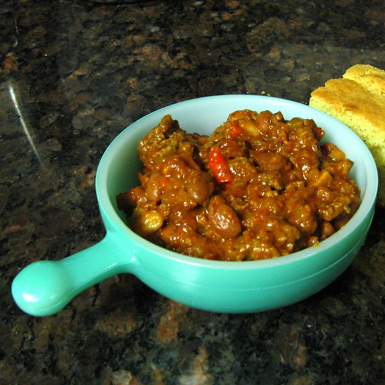 This is a flavorful chili recipe, and so easy to put together and cook in the slow cooker. Use 85 percent beef for best flavor in this tasty chili, and feel free to use pinto beans or a combination. Serve with fresh baked cornbread for a great meal.
Prep Time: 12 minutes
Cook Time: 8 minutes
Total Time: 8 hours 12 minutes
Ingredients:
Instructions:
Brown ground beef with the chopped onion, garlic and green pepper. Drain and transfer to crockpot.
Add remaining ingredients and stir to blend.
Cover and cook on LOW for 6 to 9 hours.
Serves 6

Calories per serving:

322


Fat per serving:

7.1g



Site Search