Baked Chicken and Stuffing Casserole
by
, Updated March 30, 2017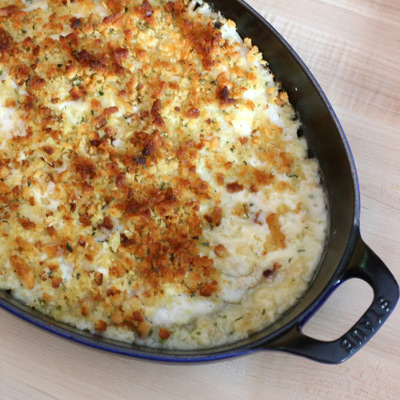 Garnish this chicken with fresh chopped parsley. Serve the chicken with potatoes and sliced fresh tomatoes.
Prep Time: 15 minutes
Cook Time: 1 hour
Total Time: 1 hour 15 minutes
Ingredients:
Instructions:
Heat the oven to 350 F.
Place chicken breasts in buttered 9-by-13-by-2-inch baking pan.
Top each chicken breast with a slice of cheese.
In a bowl, combine the soup, milk, and sour cream. Pour over chicken and cheese. Top with herb stuffing and then drizzle with the melted butter.
Cover with foil and bake for 30 minutes. Remove foil and bake another 20 to 30 minutes.
Garnish with fresh chopped parsley.
Serves 8

Calories per serving:

552


Fat per serving:

24.3g



Site Search