Black Bean and Corn Salsa
Updated June 5, 2017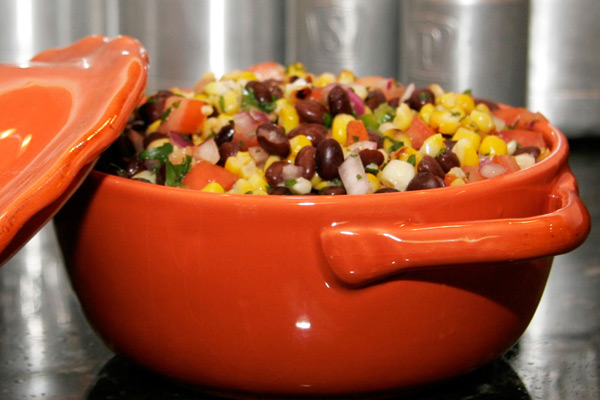 Black Bean and Corn Salsa
This corn and black bean salsa is an excellent side dish to serve along with chicken, fish, pork, or beef. Add some diced tomatoes to the easy salsa mixture if you'd like. The recipe makes enough for a crowd, but it's easily scaled down.
Prep Time: 15 minutes
Total Time: 15 minutes
Ingredients:
Instructions:
In a large bowl, combine everything except the beans and vegetables.
Add beans and vegetables and toss to combine thoroughly.
Taste and adjust seasoning if needed.
Garnish black bean salsa with extra cilantro.
15 to 20 Servings
Calories per serving: 193

Bean Recipes Index
Site Search