Beef Rolls - Rouladen
by
Updated February 25, 2019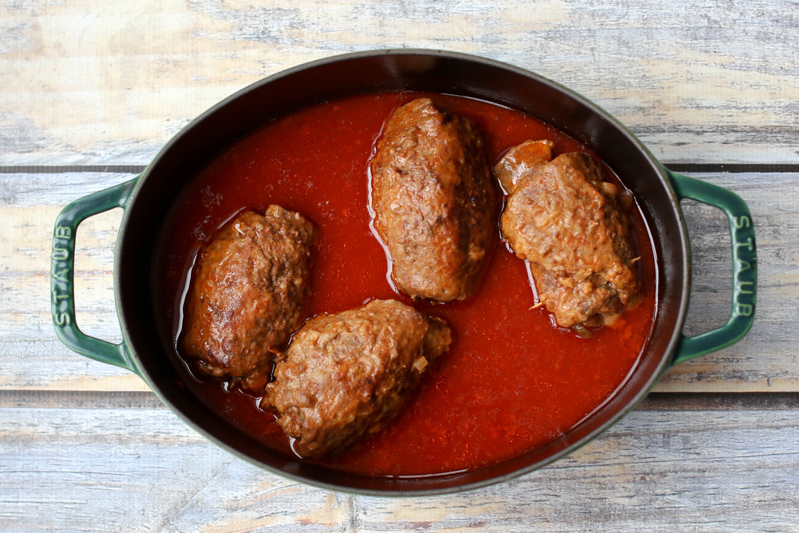 Rouladen is an easy, budget friendly dish with a tasty tomato sauce. It's a German dish made with steaks which are pounded until they are thin enough to roll around a filling. This version is filled with the classic pickle, carrot, and bacon mixture. Round steak is used in this recipe, but flank steak is a good alternative.
Prep Time: 15 minutes
Cook Time: 1 hour 15 minutes
Total Time: 1 hours 30 minutes
Ingredients:
Instructions:
Lay the steak slices on a cutting board. Spread mustard on each steak and sprinkle with the minced onion. Place a bacon strip on each slice. Lay carrot sticks and a pickle quarter at the end of each of the steaks. Roll up jelly roll style and secure with toothpicks or skewers.
Combine the flour, salt, and pepper. Coat roll-ups with the seasoned flour. Reserve any remaining flour mixture in the refrigerator until the meat is done.
Heat the oil in heavy skillet or Dutch oven over medium-high heat. Add the steak rolls and brown on all sides.
Combine tomato sauce, Worcestershire sauce, hot water and brown sugar.
Pour the sauce mixture over meat.
Cover the pan and simmer for 1 hour. Alternatively, you may cover the pan and place in 325 F oven for 1 hour.
Remove the meat to a platter; remove the toothpicks or skewers and keep warm.
Combine 2 tablespoons of reserved flour mixture with 2 tablespoons of cold water and whisk to make a smooth paste. Add to the sauce and cook, stirring, until thickened and bubbling.
Pour sauce over roll-ups.
Makes 4 Servings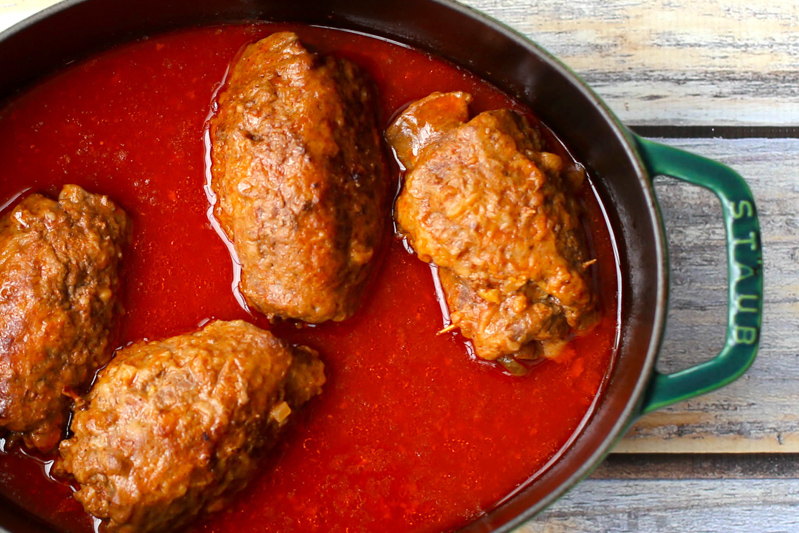 Site Search