Turkey Tenderloin and Rice Casserole
by
, June 21, 2017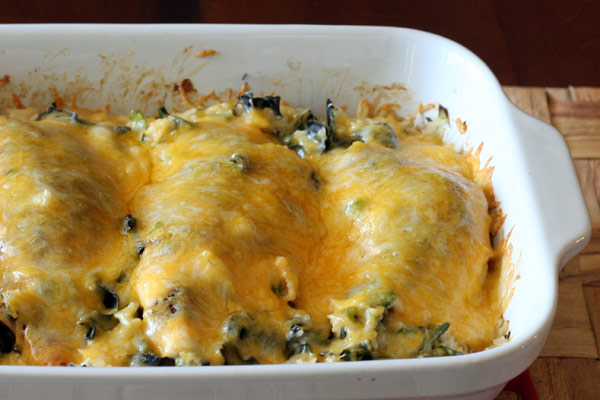 Turkey tenderloins are baked in a casserole with rice, spinach, and a variety of herbs and seasonings. You may use thick turkey breast cutlets in this recipe, or make it with chicken breasts.
Prep Time: 10 minutes
Cook Time: 50 minutes
Total Time: 60 minutes
Ingredients:
Instructions:
Heat oven to 375 F.
In a 2-quart shallow casserole, combine the chicken broth, rice, spinach, scallions, half of the salt and half of the pepper. Stir lightly to blend.
Pat the turkey tenderloins with paper towels to dry. Place the tenderloins on top of the rice mixture.
Combine the paprika, herbs, the remaining salt and pepper, and garlic powder. Sprinkle over the turkey tenderloins.
Cover the baking dish tightly with foil and bake for 30 minutes.Remove foil, stir gently, and bake, uncovered, for about 15 minutes longer, or until liquid is absorbed, and the turkey has reached 165 F.
Top with the cheese and bake for about 5 minutes longer, or until the cheese has melted.
Makes 4 Servings
Site Search