Easy Creole Skillet Pork Chops With Tomatoes
by
, May 28, 2017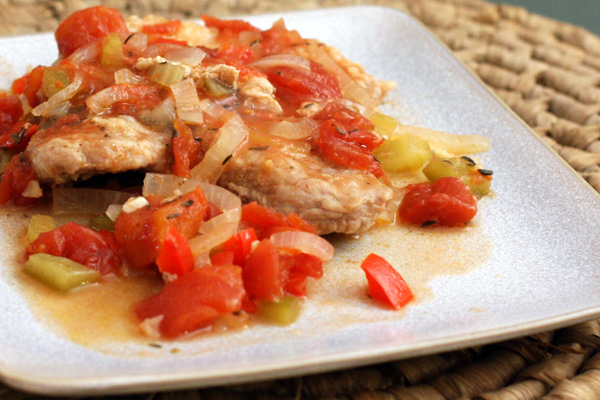 Creole seasonings, tomatoes, and complementary vegetables add flavor to these easy skillet pork chops. They make a tasty meal with baked potatoes or rice.
Prep Time: 12 minutes
Cook Time: 40 minutes
Total Time: 52 minutes
Ingredients:
Instructions:
In a wide, shallow bowl, combine the flour and Creole or Cajun seasoning. Dredge the pork chops to coat both sides; set aside.
Heat the olive oil in a large skillet over medium heat. Add the sliced onion, celery, and bell pepper. Cook, stirring, until onion is translucent. Remove the vegetables to a plate and set aside.
Add the pork chops to the skillet and brown for about 3 to 4 minutes on each side. Return the vegetables to the skillet along with the garlic, wine, and tomatoes.
Bring to a boil. Cover, reduce heat to low, and continue cooking at a simmer for 30 minutes, or until chops are tender.
Makes 4 to 6 Servings
Site Search