Rutabaga Gratin
by
, August 21, 2017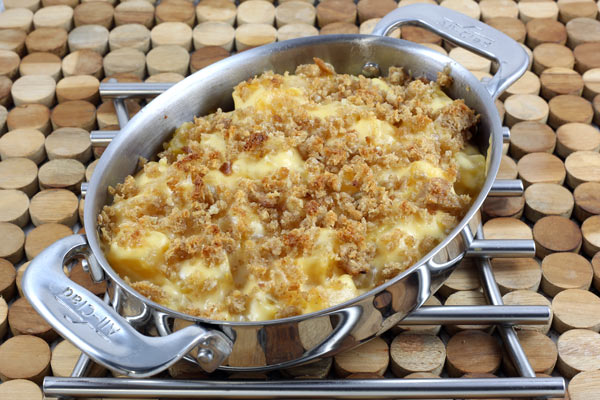 If you are a fan of rutabaga, you will love this saucy dish. The rutabaga is cooked and drained and then combined with a simple cheese sauce. It's an excellent dish to serve with a holiday meal, and it goes particularly well with ham, roast beef, or corned beef.
Related:
Cheddar Cabbage Gratin With Bacon
Prep Time: 10 minutes
Cook Time: 45 minutes
Total Time: 55 minutes
Ingredients:
Instructions:
Preheat the oven to 400 F.
Butter a shallow 1 1/2-quart baking dish.
Put the diced rutabaga in a medium saucepan and add water to cover along with about 1 teaspoon of salt; bring to a boil. Cover the pan and reduce the heat to low; continue cooking for about 20 minutes, or until the rutabaga is tender. Drain thoroughly.
Melt 4 tablespoons of butter in a saucepan over low heat; stir in flour. Continue to cook and stir for 1 to 2 minutes; gradually stir in milk. Cook until thickened, stirring constantly. Add the shredded cheese and stir until cheese has melted and the sauce is smooth. Season with salt and pepper to taste.
Add the sauce to the cooked and drained rutabaga and gently stir to combine.
Melt the remaining 1 tablespoon of butter and then toss with the bread crumbs.
Transfer the rutabaga mixture to the baking dish. Sprinkle with buttered bread crumbs.
Bake for 15 to 20 minutes, or until the topping is golden brown.
Makes 6 Servings
Site Search