Oven-Fried Chicken Breasts With Crispy Panko Coating
by
, October 15, 2017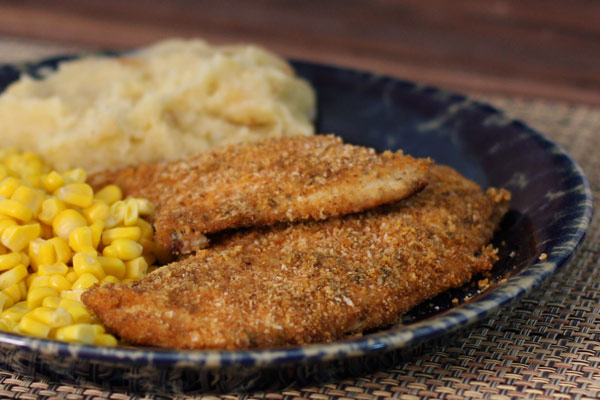 These chicken breasts are coated with a mixture of panko and fine dry breadcrumbs. The chicken is baked in a hot oven to crispy perfection. A small amount of mustard is added to the egg mixture.
Related:
Chicken Breasts With Dijon Mustard Sauce
Spicy Fried Chicken Drumsticks
Prep Time: 15 minutes
Cook Time: 30 minutes
Total Time: 45 minutes
Ingredients:
Instructions:
Preheat the oven to 400 F.
Line a baking sheet with foil; spray with cooking oil spray.
Pat the chicken dry with paper towels.
In a bowl, whisk the eggs with the Dijon mustard
Put the panko crumbs and fine dry breadcrumbs in a bowl and add the thyme, salt, parsley, pepper, and paprika.
Dip the chicken pieces in the egg mixture to coat thoroughly and then coat with the breadcrumb mixture. Arrange the chicken breasts on the prepared baking sheet. Drizzle the melted butter over the chicken breasts.
Bake for 25 to 35 minutes, depending on the thickness of the chicken breasts.
Makes 6 servings.
Site Search