Nutella Frosting
Updated July 1, 2017 by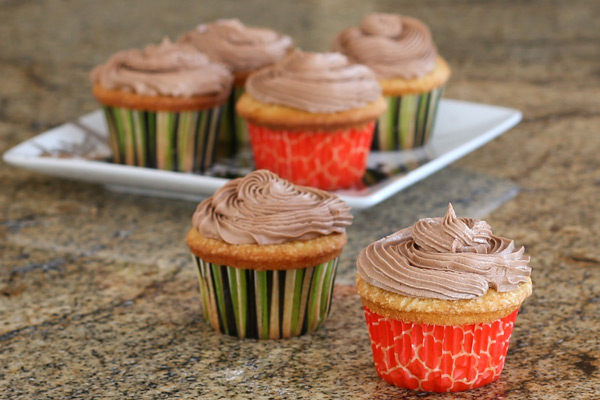 This nutella frosting makes about 2 cups of creamy, delicious nutella frosting. Scale the recipe up to make enough for a layer cake or large tube cake.
Prep Time: 10 minutes
Total Time: 10 minutes
Ingredients:
Instructions:
Sift the powdered sugar into a mixing bowl. With an electric mixer, add the softened butter until well blended. Add the Nutella and vanilla and beat until thoroughly blended.
Add the milk or cream and continue beating on high speed until light and fluffy.
Makes about 2 cups of frosting.
Site Search