Hot Baked Tuna Buns
by
, August 15, 2017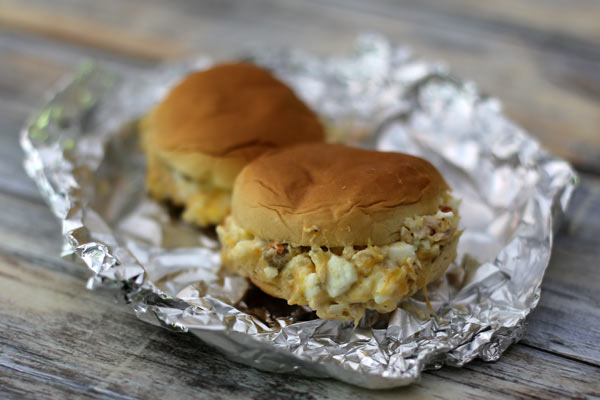 These hot tuna sandwich buns are flavorful and satisfying. The buns are baked in foil just before serving. Serve them with French fries or chips.
Related:
Tuna and Orzo Pasta Casserole
Prep Time: 10 minutes
Cook Time: 15 minutes
Total Time: 25 minutes
Ingredients:
Instructions:
Preheat the oven to 375 F.
In a bowl, combine the cheese, chopped eggs, tuna, green pepper, onion, olives, and relish. Add 1/2 cup of mayonnaise and stir to blend. Add more mayonnaise as needed to moisten.
Split and butter the hamburger buns. Divide the tuna mixture among the buns and wrap each one in foil.
Place the wrapped buns on a baking sheet and bake for 10 to 15 minutes, or until hot.
To Make Ahead: Refrigerate the buns until the oven is preheated and you're ready to bake (about 15 minutes before serving time).


Makes 6 Servings
Site Search