Easy Slow Cooker Meatballs With Asian Flavors
by
, September 30, 2017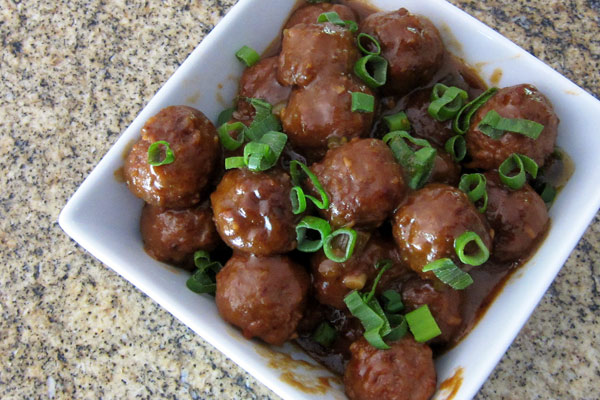 These meatballs are a snap to prepare and cook in the slow cooker. It's a simple "fix and forget" dish your family will love. Serve the meatballs with rice or noodles or make them for a party or tailgating event.
Related:
Cranberry Meatballs
Tex-Mex Meatballs in Spicy Cheese Sauce
Prep Time: 10 minutes
Cook Time: 4 hours
Total Time: 4 hours 10 minutes
Ingredients:
Instructions:
Put the frozen meatballs in the slow cooker insert.
Slice the green onions thinly, separating the white/light green and the dark green. Refrigerate the sliced dark green tops.
In a small bowl or large measuring cup, combine the white and light green sliced green onions with the remaining ingredients; stir to blend.
Pour the sauce over the meatballs. Stir to coat all of the meatballs.
Cover and cook on LOW for 4 to 6 hours, stirring occasionally, or until the meatballs are hot and the mixture is bubbly. Add about half of the reserved sliced green onion tops.
Serve garnished with the remaining sliced green onion tops.
Makes 8 to 10 servings.
Site Search